Week 9 prep football preview: Evergreen vs. Prairie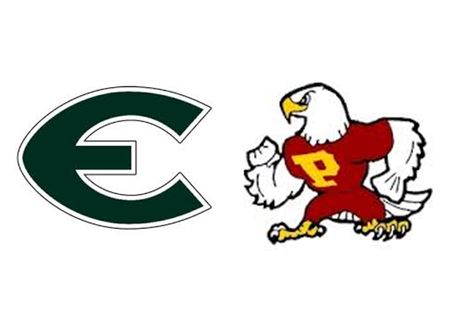 Evergreen vs. Prairie
3A GREATER ST. HELENS LEAGUE GAME
WHEN: 7 p.m. Friday
WHERE: District Stadium, Battle Ground HS, 300 W. Main St., Battle Ground
BROADCAST: Video webcast: ESN/NFHS Network ($9.95 monthly subscription required)
RECORDS: Evergreen (5-3), Prairie (7-1).
LAST WEEK: Evergreen beat Hudson's Bay 42-14; Prairie beat Ridgefield 53-12.
LAST YEAR: Prairie 34, Evergreen 7.
ABOUT EVERGREEN: The Plainsmen have clinched a playoff berth. Evergreen will be the No. 2 seed to the Week 10 playoffs with a win, and host the No. 4 team from the Pierce County League, which will be Spanaway Lake. A loss would drop Evergreen into the No. 3 seed and a road playoff game at the Metro League's No. 3 team, Garfield of Seattle. In his first season playing football since middle school, QB Carter Monda is second in the region in passing yards with 1,817 yards and 18 TDs. Zyell Griffin is the region's top receiver with 43 catches for 807 yards and seven TDs. The Plainsmen average almost 40 points, but they've also allowed opponents to score at least 30 points in six of eight games.
ABOUT PRAIRIE: Prairie will earn at least a share of the league title and will get the No. 1 seed to the Week 10 playoffs with a win. If the Falcons win, they will host the South Puget Sound No. 4 team, which will likely be Gig Harbor or Central Kitsap. If the Falcons lose, they will most likely miss the postseason. Prairie averages 42 points a game and has not allowed a foe to score more than 23 since its Week 1 game with Parkrose. The Falcons have held opponents to 14 points or fewer in five of eight games. Quarterback AJ Dixson has passed for 1,454 yards and 18 touchdowns. He's also rushed for 558 yards and 10 TDs. RB Dustin Shelby had rushed for 530 yards and 9 TDs. Jimmie Barton is the top receiver with 23 catches for 442 yards and 4 TDs.
FANS' PICK: Prairie (72 percent)
PREP PROLETARIAT SAYS: TBA Thursday