Camas quarterback Jake Blair suffers season-ending shoulder injury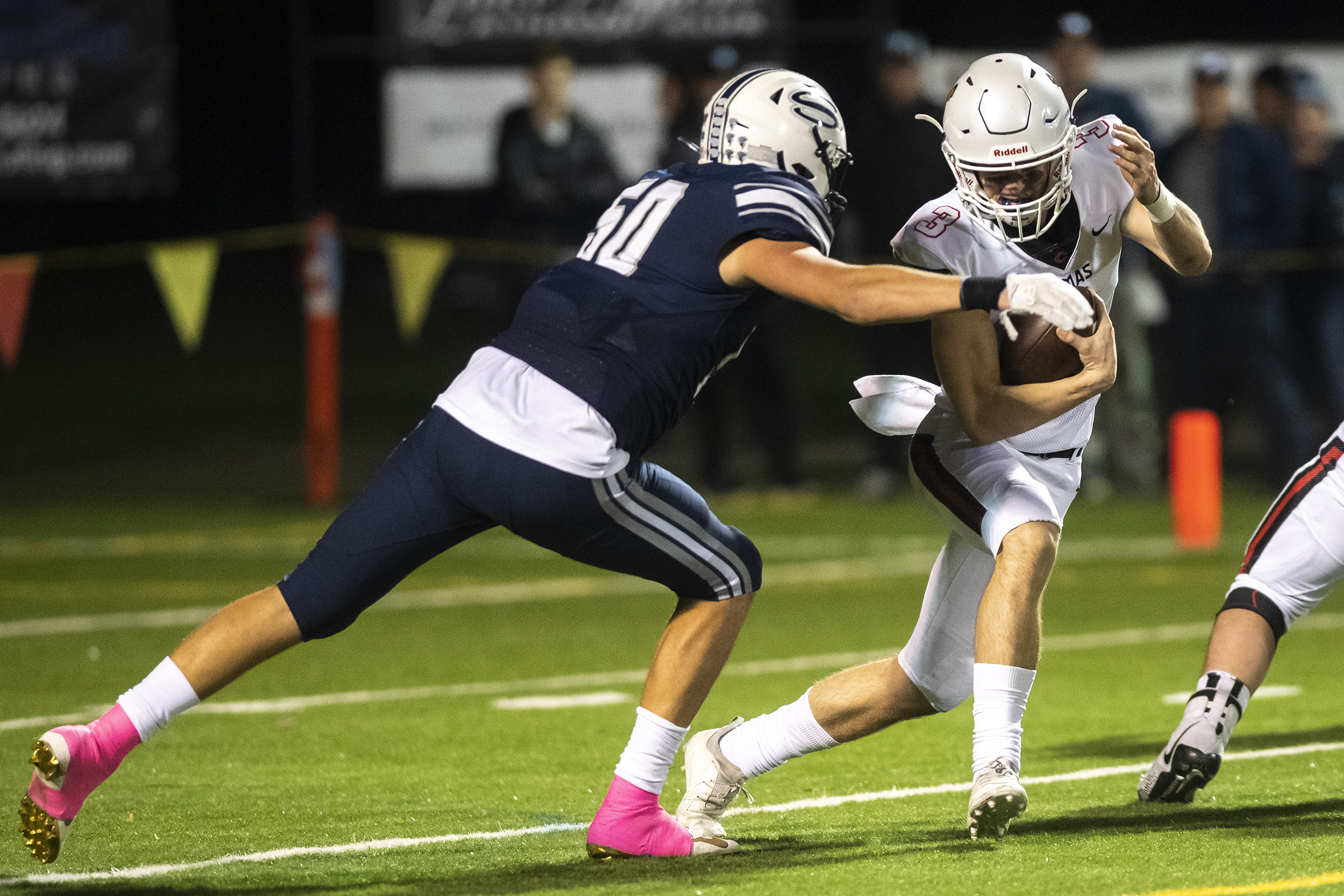 Camas clinched a playoff berth with a win Thursday over Skyview, but the Papermakers will have to embark on their march through the football playoffs without junior quarterback Jake Blair.
Blair left Thursday's game in the third quarter after hitting the turf hard on a tackle by Skyview's Josiah Cochran.
Blair confirmed Friday in a tweet that he suffered a broken collarbone and his season is over.
"Unfortunately, in yesterday's game vs Skyview I broke my collarbone and my Junior season came to an end," Blair tweeted. "Thank you to everyone who supported me throughout this year. I know my brothers will keep this amazing season going and I'll be there to support every moment of it."
Blair has passed for 1,136 yards on 68-of-103 passing and 15 touchdowns this season. He also rushed for 198 yards.
Running back Jacques Badolato-Birdsell also left Thursday's game in the third quarter and did not return. The junior did not play in Camas' game last week at Battle Ground. His status is unknown.
Tyler Forner, Sebastian Harb and Randy Yaacoub handled the bulk of the rushing duties on Thursday. Forner rushed for 162 yards and two touchdowns on Thursday.
Offensive lineman Caadyn Stephen, a commit to USC, has been sideline the past five games. Andy Buhler of Scorebook Live reported Stephen has been dealing with a back injury. There is no timetable for his return.