Week 8 prep football preview: Columbia-White Salmon vs. La Center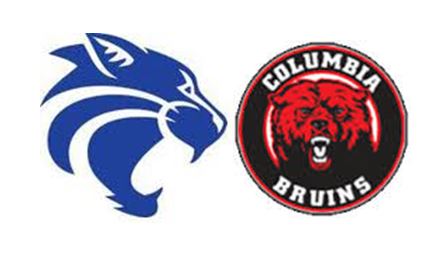 Columbia-White Salmon vs. La Center
1A TRICO LEAGUE GAME
WHEN: 7 p.m. Friday
WHERE: La Center Stadium, La Center HS, 725 NE Highland Ave, La Center
BROADCAST: None
RECORDS: Columbia-White Salmon (3-4, 1-2), La Center (6-0, 2-0).
LAST WEEK: Columbia-White Salmon lost to King's Way Christian 26-16; La Center idle.
LAST YEAR: La Center 35, Columbia-White Salmon 28.
ABOUT COLUMBIA-WHITE SALMON: After losing to King's Way Christian, the Bruins need to win out to keep their playoff hopes alive. Austin Charters leads the Bruins with 585 yards and eight touchdowns, and he's passed for 325 yards. Bowen Durkee has rushed for 489 yards and five TDs. Turnovers haunted the Bruins last week.
ABOUT LA CENTER: The Wildcats are coming off a bye week. If La Center wins this week, it will face Castle Rock next week for the league title. QB Tom Lambert has rushed for 697 yards and 10 TDs, and he's passed for 756 yards and eight TDs. Bryten Schmitz has rushed for 512 yards and 10 TDs.
FANS' PICK: La Center (95 percent)
PREP PROLETARIAT SAYS: TBA Thursday