Week 8 prep football preview: Castle Rock vs. Seton Catholic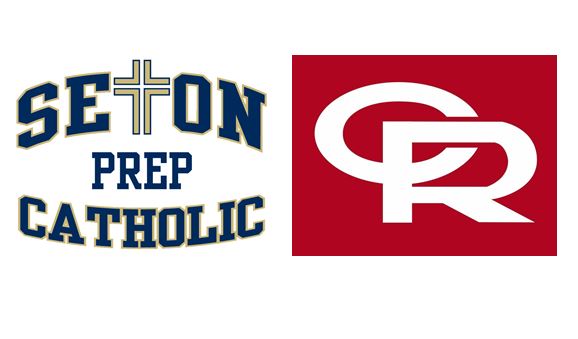 Castle Rock vs. Seton Catholic
1A TRICO LEAGUE GAME
WHEN: 1 p.m. Saturday
WHERE: Seton Catholic HS, 9000 NE 64th Ave, Vancouver
BROADCAST: None.
RECORDS: Castle Rock (6-1, 3-0), Seton Catholic (4-2, 0-2).
LAST WEEK: Castle Rock beat Stevenson 42-0; Seton Catholic beat Morton-White Pass 33-0.
LAST YEAR: Castle Rock 27, Seton Catholic 26.
ABOUT CASTLE ROCK: Wyatt Partridge leads the region in rushing with 1,573 yards and 15 touchdowns. The No. 2 rusher in the region has almost 600 fewer yards. He rushed for 213 yards, giving him five 200+ rushing games this season. Austin McQuilliams rushed for 108 yards and three touchdowns last week. If the Rockets win this week, they'll play La Center for the league title next week.
ABOUT SETON CATHOLIC: Quarterback Luke Pitzer is coming off a big game. He rushed for 185 yards, including a 91-yard TD run. The Cougars held Morton-White Pass to 116 yards of offense in a shutout win last week.
FANS' PICK: Castle Rock (71 percent)
PREP PROLETARIAT SAYS: TBA Thursday