Week 8 prep football preview: Kelso vs. Mountain View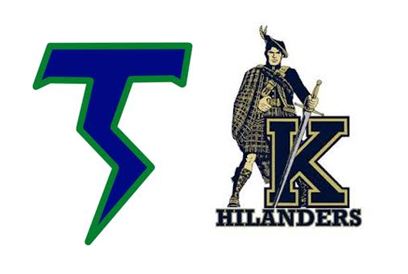 Kelso vs. Mountain View
3A GREATER ST. HELENS LEAGUE GAME
WHEN: 7 p.m. Friday
WHERE: McKenzie Stadium, 2205 NE 138th Ave., Vancouver
BROADCAST: TV, cable Ch. 28/328; Radio, KLOG 100.7 FM; Video webcast: Evergreen Public Schools YouTube Channel; Internet radio: klog.com
RECORDS: Kelso (5-2, 1-1), Mountain View (5-2, 2-1)
LAST WEEK: Kelso lost to Hockinson 21-14; Mountain View lost to Evergreen 40-35.
LAST YEAR: Mountain View 49, Kelso 7
ABOUT KELSO: A win would put Kelso in a position to claim a share of the league title with a win over Hudson's Bay next week. A loss would mean the Hilanders would be putting their fate in the outcome of another game. If Kelso loses this game, the Hilanders likely would be eliminated from the playoff hunt by an Evergreen win over Prairie next week. Josh Webb leads Kelso in rushing with 837 yards and 13 TDs. He rushed for 144 last week against Hockinson. Conner Noah had rushed for 436 yards. QB Marshall Coleman passed for 150 yards and rushed for 116 last week.
ABOUT MOUNTAIN VIEW: This is a rare Mountain View-Kelso matchup in which both teams are coming off losses. This is also the Thunder's final regular-season game of the season, meaning they'll play wait-and-see next week. If the Thunder win, they'll claim the No. 1 seed to the Week 10 playoffs with a Prairie win over Evergreen next week; the No. 2 seed with an Evergreen win. Lose this week, and the Thunder would be the No. 3 seed with an Evergreen win next week, and be eliminated with a Prairie win. Mountain View has been battling injury recently, putting more on QB Riley McCarthy. McCarthy has passed for 856 yards and nine TDs and rushed for 626 yards and 10 TDs. He rushed for 215 last week.
FANS' PICK: Mountain View (72 percent)
PREP PROLETARIAT SAYS: TBA Thursday