Week 8 prep football preview: Camas vs. Skyview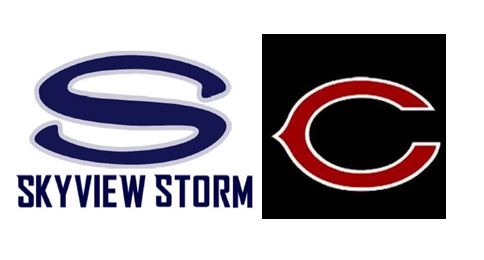 Camas vs. Skyview
4A GREATER ST. HELENS LEAGUE GAME
WHEN: 7 p.m. Thursday
WHERE: Kiggins Bowl, Discovery MS, 800 E 40th St., Vancouver
BROADCAST: TV, cable Ch. 28/328; Video webcast: Vancouver Public Schools YouTube Channel
RECORDS: Camas (7-0, 2-0), Skyview (6-1, 2-0)
LAST WEEK: Camas beat Battle Ground 41-14; Camas beat Olympia 53-14.
LAST YEAR: Camas 48, Skyview 35
ABOUT CAMAS: A win for the Papermakers would put Camas in a position to secure the league title outright next week with a win over Union. Camas has scored at least 41 points in five of seven games this season. The Papermakers have not allowed a foe to score more than 14 points. Camas built a 41-0 halftime lead last week against Battle Ground. Camas should be well-rested heading into this first big league showdown. Leading rusher Jacques Badolato-Birdsell did not play last week. Tyler Forner and Randy Yaacoub led Camas with 51 yards rushing each. Top receiver Jackson Clemmer caught just two passes, one going for an 80-yard TD. QB Jake Blair completed 12 of 14 passes before exiting at halftime. The defense limited Battle Ground to a pair of first-half first downs.
ABOUT SKYVIEW: With a win, Skyview would clinch at least a share of the 4A GSHL title and be assured of the No. 1 seed to the Week 10 playoffs. The Storm have scored a least 26 points in every game this season. During their four-game win streak, they have averaged 50 points a game. RB Jalynnee McGee had a season-high 218 yards on 12 carries and three TDs, including a 92-yard TD run. He has rushed for 807 yards and 19 TDs this season, scoring at least two TDs in every game. QB Yaro Duvalko has passed for 1,357 yards and 12 TDs. He was 11 of 16 last week for 196 yards and 3 TDs. Mason Wheeler had four catches for 105 yards and two TDs last week.
FANS' PICK: Camas (71 percent)
PREP PROLETARIAT SAYS: TBA Thursday