Week 7 prep football preview: Washougal vs. Mark Morris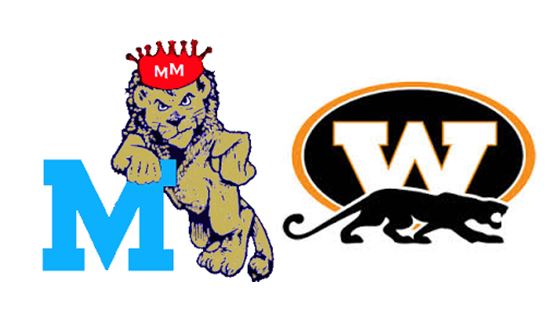 Washougal vs. Mark Morris
2A GREATER ST. HELENS LEAGUE GAME
WHEN: 7 p.m. Friday
WHERE: Longview Memorial Stadium, 2903 Nichols Blvd, Longview
BROADCAST: None.
RECORDS: Washougal (3-3, 2-1), Mark Morris (1-5, 0-3)
LAST WEEK: Washougal beat Columbia River 47-6; Mark Morris lost to Hockinson 49-3
LAST YEAR: Washougal 25, Mark Morris 22
ABOUT WASHOUGAL: The Panthers rebounded in a big win with a dominating win over Columbia River. QB Dalton Payne passed for 259 yards of 10-of-14 passes. Six of his 10 completions went for touchdowns. Payne has passed for 1,352 yards and 15 TDs. Brevan Bea had five catches for 159 yards and 3 TDs. Peter Boylan rushed for 167 yards. Jakob Davis, Judson Mansfield and Julien Jones also had TD catches.
ABOUT MARK MORRIS: The Monarchs have been competitive, but tough losses to Ridgefield (20-13) and Columbia River (28-21) have left Mark Morris in a must-win situation if the Monarchs hope to advance to the postseason. QB Cole Busch is a pass-run threat for the Monarchs.
FANS' PICK: Washougal (93 percent)
PREP PROLETARIAT SAYS: Click here