Week 6 prep football preview: Stevenson vs. La Center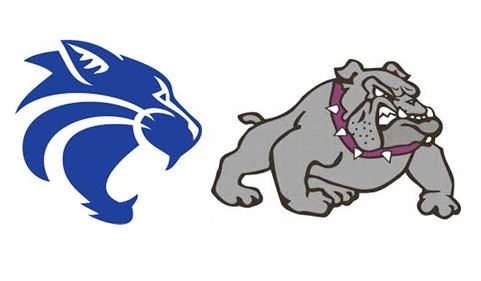 Stevenson vs. La Center
1A TRICO LEAGUE GAME
WHEN: 7 p.m. Friday
WHERE: La Center Stadium, La Center HS, 725 NE Highland Ave, La Center
BROADCAST: None.
RECORDS: Stevenson (2-3, 1-0), La Center (5-0, 1-0).
LAST WEEK: Stevenson beat Seton Catholic 21-14; La Center beat King's Way Christian 38-21.
LAST YEAR: Stevenson 27, La Center 21
ABOUT STEVENSON: After an 0-3 start, the Bulldogs have won back-to-back games. The Bulldogs rallied from 14-0 deficit to beat Seton Catholic last week. Carter Bennett's 35-yard touchdown in the third quarter provided the winning margin. Quarterback Nick Nissen and Ty Hildenbrand also had TD runs.
ABOUT LA CENTER: QB Tom Lambert still leads the team in rushing with 582 yards and nine touchdowns. After King's Way focused to stop Lambert's ground game, Bryten Schmitz was the Wildcats' leading rusher last week with 87 yards. Schmitz has rushed for 437 yards and eight TDs. Lambert also passed for a season-high 179 yards and two TDs last week.
FANS' PICK: La Center (97 percent)
PREP PROLETARIAT SAYS: Click here