Week 6 prep football preview: Hockinson vs. Mark Morris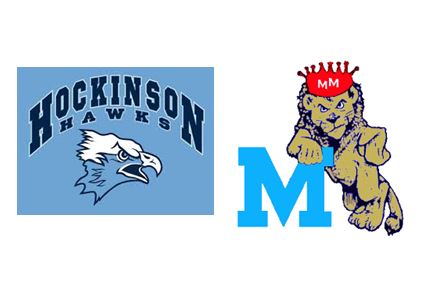 Hockinson vs. Mark Morris
2A GREATER ST. HELENS LEAGUE GAME
WHEN: 7 p.m. Friday
WHERE: Longview Memorial Stadium, 2903 Nichols Blvd, Longview
BROADCAST: None.
RECORDS: Hockinson (4-1, 3-0), Mark Morris (1-4, 0-2).
LAST WEEK: Hockinson beat Woodland 41-0; Mark Morris lost to Columbia River 28-21.
LAST YEAR: Hockinson 48, Mark Morris 7.
ABOUT HOCKINSON: Since their loss to Archbishop Murphy, the Hawks have outscored opponents 158-23 in three 2A GSHL games. Quarterback Levi Crum has passed for 1,011 yards and 18 touchdowns. Peyton Brammer leads the team with 24 receptions for 490 yards and nine TDs. Jeremiah Faulstick had nine catches for 175 yards, and Makaio Juarez has 10 catches for 145 yards. Daniel Thompson leads the team with 328 yards rushing. Head coach Rick Steele is going for his 100th victory.
ABOUT MARK MORRIS: The Monarchs' defense have helped stay in games into the fourth quarter in the past two weeks. Keoni Makaiwi rushed for 84 yards and two touchdowns last week. Quarterback Cole Busch passed for 66 and rushed for 54 last week.
FANS' PICK: Hockinson (96 percent)
PREP PROLETARIAT SAYS: Click here