Week 6 prep football preview: Columbia-White Salmon vs. Seton Catholic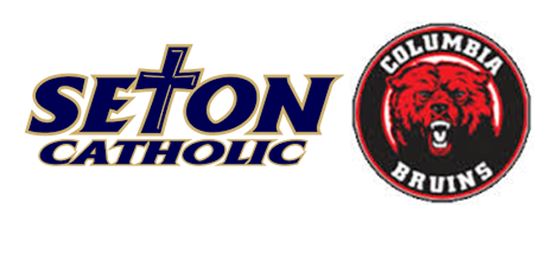 Columbia-White Salmon vs. Seton Catholic
1A TRICO LEAGUE GAME
WHEN: 1 p.m. Saturday
WHERE: Seton Catholic HS, 9000 NE 64th Ave, Vancouver
BROADCAST: None.
RECORDS: Columbia-White Salmon (2-3, 0-1), Seton Catholic (3-1, 0-1).
LAST WEEK: Columbia-White Salmon lost to Castle Rock 35-24; Seton Catholic lost to Stevenson 21-14.
LAST YEAR: Columbia-White Salmon 14, Seton Catholic 0
ABOUT COLUMBIA: The Bruins go into Week 6 having dropped three in a row. QB Austin Charters continues to lead the offense with 384 yards rushing and seven touchdowns and 279 yards passing. Charters averaged 124 yards rushing in the Bruins' two win, but just 45 yards in their three losses. Bowen Durkee has played a bigger role in recent weeks, rushing for 106 yards last week. He has 308 yards rushing on the season.
ABOUT SETON CATHOLIC: The Cougars took a 14-0 lead last week against Stevenson before falling. Elijah Volk and quarterback Luke Pitzer had touchdown runs. Volk has scored five touchdowns this season.
FANS' PICK: Seton Catholic (52 percent)
PREP PROLETARIAT SAYS: Click here