Week 6 prep football preview: Sumner vs. Camas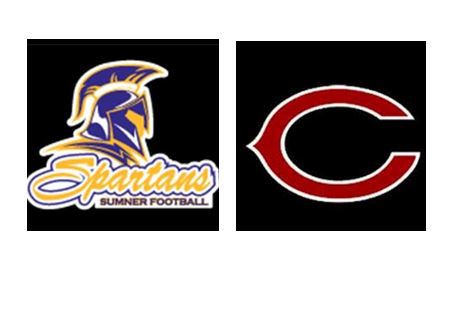 Sumner vs. Camas
NON-LEAGUE GAME
WHEN: 7 p.m. Friday
WHERE: Doc Harris Stadium, 841 NE 22nd Ave., Camas
BROADCAST: Video webcast, NFHS Network ($9.95 monthly subscription required)
RECORDS: Sumner (4-1), Camas (5-0)
LAST WEEK: Sumner beat Rogers-Puyallup 24-12; Camas beats Heritage 65-7.
LAST YEAR: Sumner 14, Camas 7
ABOUT SUMNER: Sumner's lone loss came Sept. 20 to Puyalup (29-12). The Spartans are led by their defense, with two shutouts (South Kitsap 50-0 and Curtis 41-0). Sumner struggled with turnovers early this season with 13 in its first three games.
ABOUT CAMAS: RB Jacques Badolato-Birdsell leads Camas with 642 yards rushing with 13 touchdowns. Badolato-Birdsell has four 100-yard rushing games. He saw only limited action in the blowout against Heritage, rushing for 60 yards on nine carries, but still scored three TDs. QB Jake Blair completed 12 of 14 passes for 243 yards and a season-best four TDs last week. He's passed for 818 yards. Jackson Clemmer has 16 catches for 399 yards and seven TDs. Charlie Bump has 13 catches for 176 yards. He also returned a kickoff for a TD last week.
FANS' PICK: Camas (97 percent)
PREP PROLETARIAT SAYS: Click here