Week 6 prep football preview: Mountain View vs. Prairie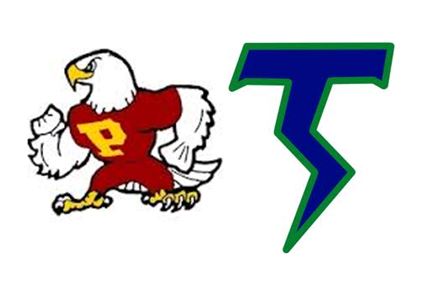 Mountain View vs. Prairie
3A GREATER ST. HELENS LEAGUE GAME
WHEN: 7 p.m. Thursday
WHERE: District Stadium, Battle Ground HS, 300 W. Main St., Battle Ground
BROADCAST: Video webcast, ESN/NFHS Network ($9.95 monthly subscription required)
RECORDS: Mountain View (4-1, 1-0), Prairie (5-0, 1-0).
LAST WEEK: Mountain View beat Hudson's Bay 42-0; Prairie beat Kelso 38-22.
LAST YEAR: Mountain View 61, Prairie 0.
ABOUT MOUNTAIN VIEW: The Thunder have been led by their defense this season, having allowed just 40 points in five games this season and recording their second shutout of the season last week. Mountain View's defense will face its biggest test of the year this week. The Thunder held Bay to 29 nets yards of offense last week and intercepted three passes. Alec Cann rushed for 106 yards and returned a kickoff 91 yards for a touchdown last week, before leaving with a knee injury. Cann leads the Thunder with 244 yards. QB Riley McCarthy has rushed for 323 yards and seven touchdowns. He has passed for 616 yards and 5 TDs.
ABOUT PRAIRIE: The Falcons are led by quarterback AJ Dixson with 1,110 passing yards and 14 touchdowns. He has also rushed for a team-high 421 yards and seven touchdowns. Dustin Shelby is the No. 2 ground gainer with 314 yards and six touchdowns. He rushed for 136 last week. The offense gets a lot the attention, averaging 44 points a game. But the defense cannot be overlooked. The Falcons gave up 22 points to Kelso, but two touchdowns came on an unusual punt return and a 65-yard pass play. The Falcons gave up just 41 rushing yards and 110 passing yards, with 65 coming on one play.
FANS' PICK: Prairie (74 percent)
PREP PROLETARIAT SAYS: Click here