Week 6 prep football preview: Battle Ground vs. Heritage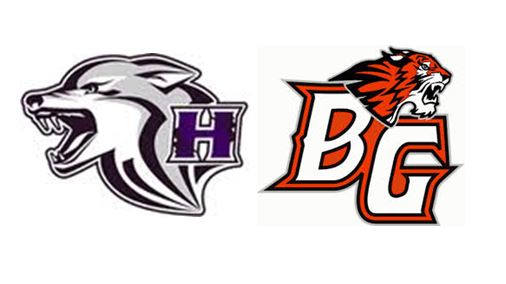 Battle Ground vs. Heritage
4A GREATER ST. HELENS LEAGUE GAME
WHEN: 7 p.m. Thursday
WHERE: McKenzie Stadium, 2205 NE 138th Ave., Vancouver
BROADCAST: Video webcast, ESN/NFHS Network ($9.95 monthly subscription required)
RECORDS: Battle Ground (1-4, 0-1); Heritage (2-2, 0-1).
LAST WEEK: Battle Ground lost to Skyview 63-14; Heritage lost to Camas 65-7.
LAST YEAR: Battle Ground 31, Heritage 0.
ABOUT BATTLE GROUND: Steven Hancock leads the Tigers in rushing with 466 yards and four touchdowns. After three consecutive 100-yard games, Hancock was held to 0 net yards on 17 carries last week against Skyview. Little went right for the Tigers last week as they played the entire second half on a running clock. The Tigers and Heritage have one common opponent – Mountain View. Battle Ground lost to the Thunder 24-13, one week before the Timberwolves fell to Mountain View 24-7.
ABOUT HERITAGE: Isaac Roa leads the Timberwolves with 412 rushing yards, followed by Anthony Kee (347) and Andrew Cowley (280). After scoring 35 points in their Week 1 win over Evergreen, Heritage has scored 29 totals points in the four games since. The Timberwolves' three TDs in last three games have come on long runs – 56 and 40 yards by Cowley, and 58 by Kee.
FANS' PICK: Heritage (51 percent)
PREP PROLETARIAT SAYS: Click here