Week 5 prep football preview: Castle Rock vs. Columbia-White Salmon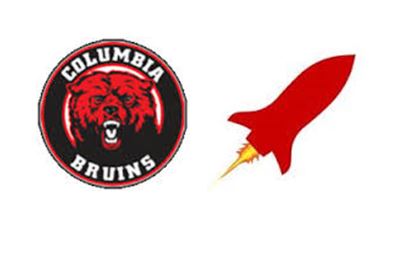 Castle Rock vs. Columbia-White Salmon
1A TRICO LEAGUE GAME
WHEN: 7 p.m. Friday
WHERE: Columbia HS, 1455 NW Bruin Country Rd, White Salmon
BROADCAST: None.
RECORDS: Castle Rock (3-1, 0-0); Columbia-White Salmon (2-2, 0-0)
LAST WEEK: Castle Rock beat Elma 52-14; Columbia-White Salmon lost to Hoquiam 56-10
LAST YEAR: Columbia-White Salmon 19, Castle Rock 14
ABOUT CASTLE ROCK: Running back Wyatt Partridge leads the region in rushing with 859 yards and nine touchdowns. He rushed for 200 yards last week, including a 93-yard touchdown run and an 85-yard kickoff return for another score. Chance Naugle has passed for 335 yards and five TDs. The Rockets have won three in a row.
ABOUT COLUMBIA-WHITE SALMON: After outscoring Goldendale and Ilwaco 90-6 in the first two weeks of the season, the Bruins have been outscored 110-24 in losses to Montesano and Hoquiam. Quarterback Austin Charters leads the team with 309 yards and five TDS. He has passed for 214 yards. Bowen Durkee has rushed for 202 yards.
FANS' PICK: Castle Rock (70 percent)
PREP PROLETARIAT SAYS: Click here