Week 5 prep football preview: Hockinson vs. Woodland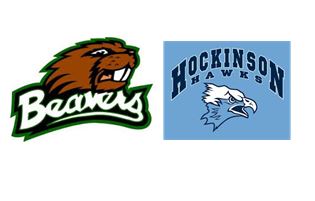 Hockinson vs. Woodland
2A GREATER ST. HELENS LEAGUE GAME
WHEN: 7 p.m. Friday
WHERE: Beaver Stadium, Woodland HS, 1500 Dike Access Rd, Woodland
BROADCAST: None.
RECORDS: Hockinson (3-1, 2-0), Woodland (1-3, 1-1)
LAST WEEK: Hockinson beat Columbia River 56-9; Woodland beat R.A. Long 55-7
LAST YEAR: Hockinson 42, Woodland 27
ABOUT HOCKINSON: As expected the Hawks are back rolling after their Week 2 setback. Levi Crum has passed for 831 yards and 14 touchdowns. Peyton Brammer has 20 catches for 419 yards and eight touchdowns. As the Hawks look for more balance on offense, Daniel Thompson leads the team with 272 yards rushing, and Cody Wheeler has rushed for 184.
ABOUT WOODLAND: QB Isaiah Flanagan completed just three passes last week against R.A. Long, but all three went for touchdowns. He also rushed for 105 yards and three touchdowns. Brooks Massey rushed for 72 yards last week and JJ Fuerst rushed for 73. The Beavers held the Lumberjacks to a negative-33 yards net rushing and 62 yards of total offense.
FANS' PICK: Hockinson (96 percent)
PREP PROLETARIAT SAYS: Click here