Week 4 prep football preview: Columbia-White Salmon vs. Hoquiam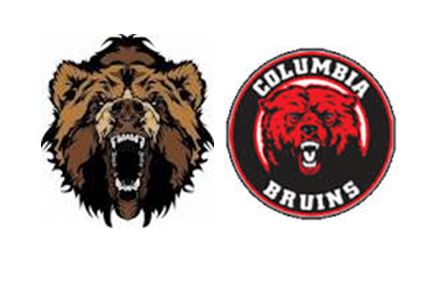 Columbia-White Salmon vs. Hoquiam
NON-LEAGUE GAME
WHEN: 7 p.m. Friday
WHERE: Olympic Stadium, 101 28th St, Hoquiam
BROADCAST: None.
RECORDS: Columbia-White Salmon (2-1), Hoquiam (2-1)
LAST WEEK: Columbia-White Salmon lost to Montesano 54-14; Hoquiam lost to La Center 48-14
LAST YEAR: Hoquiam 28, Columbia-White Salmon 20
ABOUT COLUMBIA-WHITE SALMON: Quarterback Austin Charters leads the Bruins with 274 yards rushing and four touchdowns. He was held to a season-low 25 yards on 13 carries last week. He has also thrown 206 yards. He also returned a fumble 85 yards for a touchdown last week. Alarick Blankenship has rushed for 104 yards, and Bowen Durkee has rushed for 139..
ABOUT HOQUIAM: After outscoring foes 104-15 in the first two weeks, the Grizzlies were overpowered by La Center. They gave up 485 yards of offense, including 408 on the ground. QB Dane McMillan's passing couldn't keep up. McMillan passed for 152 yards. But the Grizzlies were held to net -1 rushing.
FANS' PICK: Hoquiam (65 percent)
PREP PROLETARIAT SAYS: Click here.