Week 4 prep football preview: Kalama vs. La Center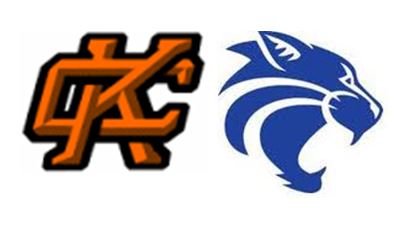 Kalama vs. La Center
NON-LEAGUE GAME
WHEN: 7 p.m. Friday
WHERE: La Center Stadium, La Center HS, 725 NE Highland Ave, La Center
BROADCAST: None.
RECORDS: Kalama (2-1), La Center (3-0)
LAST WEEK: Kalama beat Adna 27-14; La Center beat Hoquiam 48-14
LAST YEAR: Kalama 14, La Center 7
ABOUT KALAMA: The Chinooks bounced back from Week 2 loss to Napavine last week. Jackson Esary passed for 261 yards and two TDs last week and rushed for 126 yards and one TD in that loss to Napavine. Against Adna, the sophomore rushed for 98 yards and three TDs. 
ABOUT LA CENTER: The Wildcats broke out with a huge win over Hoquiam last week.Since falling behind 28-14 at halftime to Ridgefield in Week 1, the Wildcats have outscored opponents 104-20. Quarterback Tom Lambert has rushed for 402 yards and six touchdowns. He's also passed for 353 yards and one touchdown. Bryten Schmitz has rushed for 287 yards and nine TDs. Andrew Scott has 13 catches for 58 yards and one TD.
FANS' PICK: La Center (67 percent)
PREP PROLETARIAT SAYS: Click here.