Week 4 prep football preview: Prairie vs. Battle Ground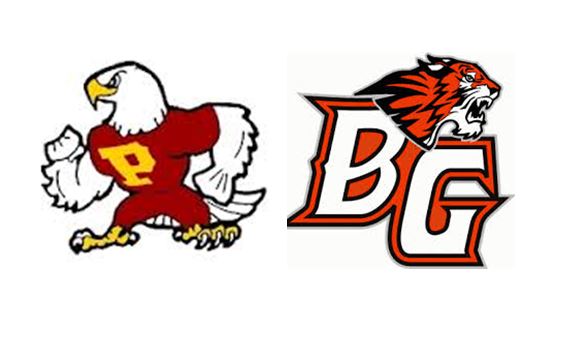 Prairie vs. Battle Ground
NON-LEAGUE GAME
WHEN: 7 p.m. Friday
WHERE: District Stadium, Battle Ground HS, 300 W. Main St., Battle Ground
BROADCAST: TV, Cable Ch. 28/328; Video webcast, Battle Ground Schools YouTube channel. 
RECORDS: Prairie (3-0), Battle Ground (1-2)
LAST WEEK: Prairie beat Black Hills 56-14; Battle Ground lost to Mountain View 24-13
LAST YEAR: Battle Ground 35, Prairie 14
ABOUT PRAIRIE: The Falcons have been an offensive juggernaut this season, led by quarterback AJ Dixson. Dixson has passed for 13 touchdowns and rushed for three more this season. He threw for 326 yards in less than three quarters last week. After a rivalry game this week, the Falcons will open league with games against Kelso and Mountain View in Weeks 5 and 6.
ABOUT BATTLE GROUND: Steven Hancock has emerged as the offensive star for the Tigers, rushing for 362 yards and four touchdowns. Hancock has 362 of the Tigers' 472 total rushing yards. The defense kept Battle Ground in the game against Mountain View, as the Tigers trailed 14-13 at halftime.
FANS' PICK: Prairie (95 percent)
PREP PROLETARIAT SAYS: Click here.