Week 4 prep football preview: Mark Morris vs. Ridgefield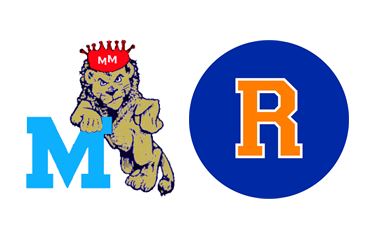 Mark Morris vs. Ridgefield
2A GREATER ST. HELENS LEAGUE GAME
WHEN: 7 p.m. Friday
WHERE: Ridgefield Stadium, 2630 S Hillhurst Rd., Ridgefield
BROADCAST: None.
RECORDS: Mark Morris (1-2, 0-0), Ridgefield (1-2, 0-1)
LAST WEEK: Mark Morris beat Stevenson 34-13; Ridgefield lost to Columbia River 35-18
LAST YEAR: Mark Morris 28, Ridgefield 19
ABOUT MARK MORRIS: The Monarchs ground out more than 250 yards on the ground against Stevenson. But Cole Busch also passed for two touchdowns. He had a 45-yard TD run. Bryson Webb had a TD run. 
ABOUT RIDGEFIELD: The Spudders only managed 42 yards of offense in the first half vs. River, falling behind 35-0. Ridgefield rallied in the second half. Hunter Abrams led the Spudders with 111 rushing yards and two TDs. But the team also connected on only 10 of 30 passes. 
FANS' PICK: Ridgefield (84 percent)
PREP PROLETARIAT SAYS: Click here.