Week 4 prep football preview: Heritage vs. Mountain View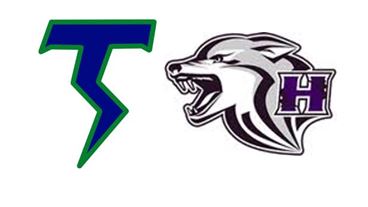 Heritage vs. Mountain View
NON-LEAGUE GAME
WHEN: 7 p.m. Friday (game kicks off 20 minutes after completion of 4:30 p.m. game
WHERE: McKenzie Stadium, 2205 NE 138th Ave., Vancouver
BROADCAST: Video webcast, ESN/NFHS Network ($9.95 monthly subscription required)
RECORDS: Heritage (2-1), Mountain View (2-1)
LAST WEEK: Heritage lost to Kelso 41-7; Mountain View beat Battle Ground 24-13
LAST YEAR: Mountain View 49, Heritage 7
ABOUT HERITAGE: The Timberwolves have a strong rushing attack led by Isaac Roa (320 yards), Anthony Kee (249 yards) and Andre Cowley (222 yards). But turnovers on offense and allowing big plays on defense have stung Heritage. The Timberwolves gave up TD runs of 75 and 90 yards to Kelso, as well as an 80-yard punt  return.
ABOUT MOUNTAIN VIEW: The Thunder are led on offense by QB Riley McCarthy, who has passed for 447 yards and four touchdowns and rushed for 188 yards and three touchdowns. But defense remains Mountain View's strength, shutting out Battle Ground in the second half last week after keeping Juanita scoreless the entire game in Week 2.
FANS' PICK: Mountain View (92 percent)
PREP PROLETARIAT SAYS: Click here.