Week 3 prep football preview: Lakewood vs. Evergreen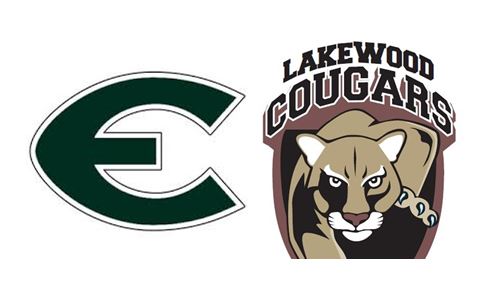 Lakewood vs. Evergreen
NON-LEAGUE GAME
WHEN: 4:30 p.m. Friday
WHERE: McKenzie Stadium, 2205 NE 138th Ave., Vancouver
BROADCAST: TV, Cable Ch. 28/328; Webcast, Evergreen Public Schools YouTube channel.
RECORDS: Lakewood (2-0), Evergreen (1-1).
LAST WEEK: Lakewood beat Bellingham 49-0; Evergreen beat Centralia 62-50.
LAST YEAR: Lakewood 46, Evergreen 3
ABOUT LAKEWOOD: Lakewood is coming off a 5-5 season. After beating Evergreen last year, the Cougars dropped five of their last six games played. Last week against Bellingham, QB Jared Taylor completed 13 of 17 passes for 165 yards and two TD and rushed for 92 yards and two more scores. Landon Pruitt rushed for 141 yards.
ABOUT EVERGREEN: QB Carter Monda, who is playing football this year for the first time since middle school, started his high school career 1 for 15 for 0 yards. Since then, he's 24 of 35 for 538 yards and nine touchdowns. Tyvauntae Deloney has rushed for 201 yards. It's a good thing the offense has been so good, because the defense has been suspect. After giving up 476 yards to Heritage, the Plainsmen gave up 412 to Centralia.
FANS' PICK: Lakewood (60 percent)
PREP PROLETARIAT SAYS: Click here