Week 3 prep football preview: Hockinson vs. R.A. Long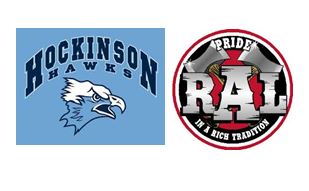 Hockinson vs. R.A. Long
2A GREATER ST. HELENS LEAGUE GAME
WHEN: 7 p.m. Friday
WHERE: Longview Memorial Stadium, 2903 Nichols Blvd, Longview
BROADCAST: Internet radio, kedoam.com
RECORDS:  Hockinson (1-1), R.A. Long (1-1)
LAST WEEK: Hockinson lost to Archbishop Murphy 27-21; R.A. Long lost to Kelso 62-0.
LAST YEAR: Hockinson 59, R.A. Long 7
ABOUT HOCKINSON:  Hockinson will try to do something it hasn't had to do since Oct. 28, 2016 — regroup after dropping a regular-season game. And just like on that date, the Hawks will face R.A. Long on the road. QB Levi Crum has passed for 339 yards and six TDs after being held to a career-low 96 yards last week. Peyton Brammer has 10 catches for 190 yards and three TDs..
ABOUT R.A. LONG: A very young Lumberjacks team, buoyed by a Week 1 win over Fort Vancouver, got a hard dose of reality against Kelso last week. Another dose is coming in Week 3. QB Julian Sheldon passed for 160 yards in Week 1, but only 41 last week.
FANS' PICK: Hockinson (97 percent)
PREP PROLETARIAT SAYS: Click here