Week 3 prep football preview: Skyview vs. Mount Si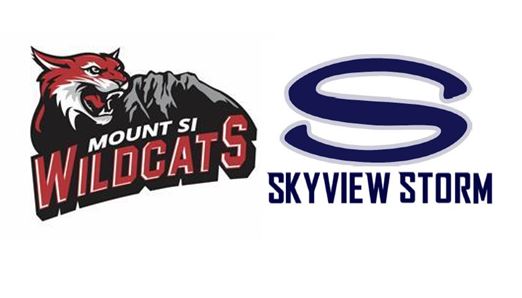 Skyview vs. Mount Si
NON-LEAGUE GAME
WHEN: 7 p.m. Friday
WHERE: Mount Si High School, 8651 Meadowbrook Way SE, Snoqualmie
BROADCAST: None
RECORDS: Mount Si (2-0); Skyview (2-0)
LAST WEEK: Mount Si beat Kentwood 28-20; Skyview beat Columbia River 52-0.
LAST YEAR: Mount Si 52, Skyview 28
ABOUT SKYVIEW: After pounding out 486 yards in a Week win, the Storm defense shined last week against Columbia River, limiting the Chieftains to 94 total yards. QB Yaro Duvalko (Utah State) has completed 30 of 39 passes for  412 yards. Jalynnee McGee has scored six TDs, all in the first half of games.
ABOUT MOUNT SI: Mount Si won the Crest Division title of the very strong 4A KingCo Conference. Last year Cale Millen lit up Skyview for 412 yards and 7 TDs last year. But he's now at Oregon, and his younger brother, junior Clay Millen takes over the Wildcats' passing attack. Clay Millen threw for 310 yards in a Week 1 win at Wentachee. Millen threw four TD passes last week against Kentwood.
FANS' PICK: Skyview (73 percent)
PREP PROLETARIAT SAYS: Click here