Week 3 prep football preview: Kelso vs. Heritage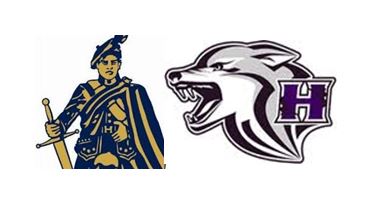 Kelso vs. Heritage
NON-LEAGUE GAME
WHEN: 7 p.m. Friday (game starts 20 minutes after conclusion of early game)
WHERE: McKenzie Stadium, 2205 NE 138th Ave., Vancouver
BROADCAST: TV, Cable Ch. 28/328; Webcast, Evergreen Public Schools YouTube channel.
RECORDS: Kelso (2-0), Heritage (2-0)
LAST WEEK: Kelso beat R.A. Long 62-0; Heritage beat Hudson's Bay 8-0.
LAST YEAR: Kelso 37, Heritage 14
ABOUT KELSO: Kelso has dominated its opponents so far this season. Both of the Hilanders' games have been running-clock games at halftime. Kelso led Mark Morris 41-0 at half in Week and RA Long 55-0 at half last week. Freshman Conner Noah had rushed for 192 yards on just eight carries. Josh Webb has rushed for 157 on nine carries. Kelso gave up 56 yards last week and 124 vs. Mark Morris, with 88 of those coming in the second half.
ABOUT HERITAGE: The Timberwolves are 2-0 under first-year coach Dennis Moody, despite losing eight fumbles in their first two games. That will need to stop against Kelso. The Timberwolves are averaging 292 yards rushing per game. Anthony Kee had three interceptions last week.
FANS' PICK: Kelso (75 percent)
PREP PROLETARIAT SAYS: Click here