Week 2 prep football preview: Union vs. Steilacoom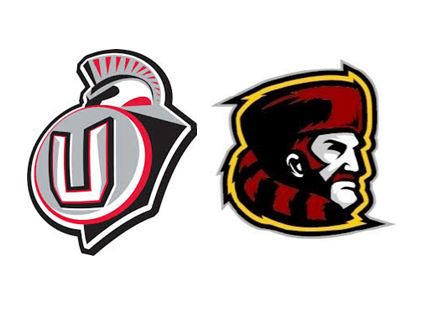 Union vs. Steilacoom 
NON-LEAGUE GAME
WHEN: 7 p.m. Thursday
WHERE: Harry Lang Stadium, Clover Park HS, 11023 Gravelly Lake Drive SW, Lakewood
BROADCAST: Webcast, NFHS Network. (requires a $9.95 monthly subscription)
RECORDS: Union (1-0); Steilacoom (1-0)
LAST WEEK: Union beat Mountain View 20-10; Steilacoom beat Lake Washington 46-0.
LAST YEAR: Did not play
ABOUT UNION: Senior RB Isaiah Jones rushed for 205 yards on 27 carries and three touchdowns last week against Mountain View. QB CJ Jordan, in his first with the Titans passed for 69 yards on 7-of-21 passing. He also rushed for 77 yards.The Titans held Mountain View to 52 yards rushing and 176 total yards. .
ABOUT STEILACOOM: The Sentinels lit up the stat sheet in their Week 1 win against 3A Lake Washington. Quarterback Chance McDonald, in his first varsity start, was 31 of 43 for 500 yards and seven touchdowns. Emeka Egbuka had 10 catches for 270 yards and five touchdowns. The junior is a five-star recruit with offers from Alabama, Clemson, Ohio State and Washington, among others. Isaiah Devine added 11 receptions for 136 yards and a touchdown. Steilacoom lost to Hockinson in the 2A state quarterfinals last year..
FANS' PICK: Union (80 percent)
PREP PROLETARIAT SAYS: Click here.