Week 2 prep football preview: Evergreen vs. Centralia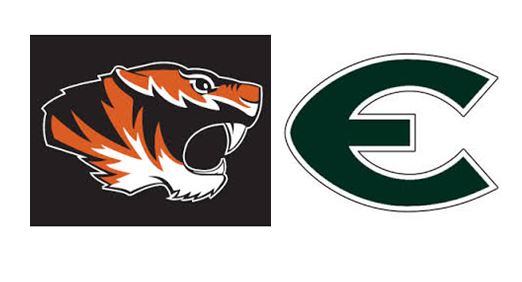 Evergreen (0-0) vs. Centralia (0-0)
NON-LEAGUE GAME
WHEN: 7 p.m. Friday
WHERE: Tiger Stadium, 701 Pioneer Way, Centralia
BROADCAST: Online radio, kelaam.com.
RECORDS: Evergreen (0-1), Centralia (1-0)
LAST WEEK: Evergreen lost to Heritage 35-28; Centralia beat Columbia River 48-33.
LAST YEAR: Evergreen 47, Centralia 22
ABOUT EVERGREEN: The Plainsmen gave up 400 yards rushing last week against Evergreen. In his first high school football game at any level, QB Carter Monda started out 1 for 15 for 0 yards. He finished by completing 9 of his last 14 for 222 yards and four TDs. Finding Zyell Griffin helped. The senior caught seven passes for 179 yards and three TDs, including a 99-yard TD pass play.
ABOUT CENTRALIA: The Tigers rushed for 479 yards last week against River and had three 100-yard rushers — Chase Sobolesky-Reynolds (172), Blaine Wass (120) and Baidyn Hoyt (119). Centralia only completed one pass. Centralia also gave up 443 yards, including 293 passing.
FANS' PICK: Centralia (57 percent)
PREP PROLETARIAT SAYS: Click here.