Week 2 prep football preview: Camas vs. Hazen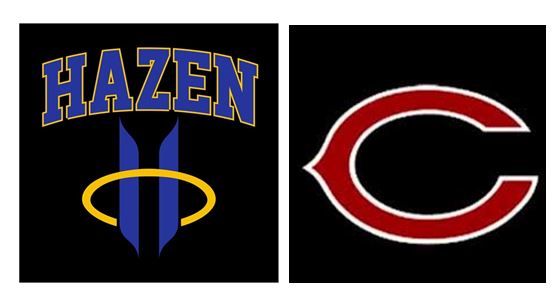 Camas vs. Hazen
NON-LEAGUE GAME
WHEN: 7 p.m. Friday
WHERE: Renton Memorial Stadium, 405 Logan Ave. N, Renton
BROADCAST: Webcast, NFHS Network. (requires a $9.95 monthly subscription)
RECORDS: Camas (1-0), Hazen (1-0).
LAST WEEK: Camas beat Lincoln 24-14; Hazen beat Lindbergh 36-14
LAST YEAR: Camas 52, Hazen 0
ABOUT CAMAS: As expected, Camas' big offensive line opened holes last week to help Jacques Badoloto-Birdsell rush for 196 yards on 19 carries and one TD. Senior lineman Caadyn Stephens committed to USC last week. QB Jake Blair passed for 182 yards with four passes going to Jackson Clemmer for 127 yards and two TDs. But the Papermakers also gave up 479 yards, including 316 passing by Lincoln's Caden Filer on a whopping 62 attempts.
ABOUT HAZEN: The Highlanders went 6-4 last season, finishing second in the  North Puget Sound League Valley Division. Hazen lost to Skyview 30-27 in the 4A state preliminary round. Hazen is led by all-league linebacker Jerron McClendon, wide receiver Gabriel Ogunleye and junior defensive lineman Chad Vidican. They also got quarterback Michael Franklin, who transferred from Eastside Catholic.
FANS' PICK: Camas (96 percent)
PREP PROLETARIAT SAYS: Click here.