Week 2 prep football preview: Columbia River vs. Skyview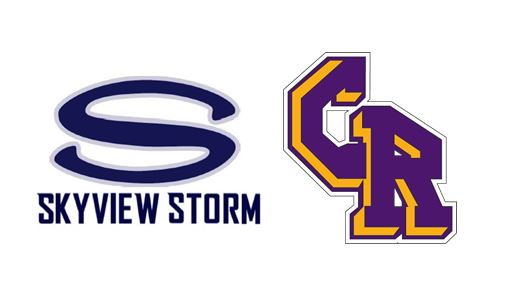 Columbia River vs. Skyview
NON-LEAGUE GAME
WHEN: 7 p.m. Friday
WHERE: Kiggins Bowl, Discovery MS, 800 E 40th St., Vancouver
BROADCAST: TV, cable Channel 28/328; Webcast: VPS Game Time YouTube Channel
RECORDS: Columbia River (0-1), Skyview (1-0)
LAST WEEK: Columbia River lost to Centralia 48-33; Skyview beat Yelm 33-13.
LAST YEAR: Skyview 34, Columbia River 6
ABOUT COLUMBIA RIVER: Jacob Ayers caught five passes for 200 yards and four TDs last week. Mason Priddy passed for 268 yards and four TDs, rushed for 110 yards, including for 78 yards, and even caught a 35-yard pass. The Chieftains also surrendered 479 yards rushing.
ABOUT SKYVIEW: Jalynnee McGee rushed for 143 yards on 14 carries with four touchdowns last week against Yelm. Yaro Duvalko passed for 292 yards on 17-of-24 passing. Mason Wheeler caught six passes for 173 yards. The Storm defense shut out Yelm in the second half.
FANS' PICK: Skyview (96 percent)
PREP PROLETARIAT SAYS: Click here.