Week 2 prep football preview: Hudson's Bay vs. Heritage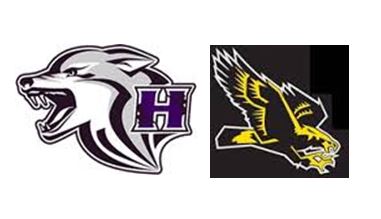 Hudson's Bay vs. Heritage
NON-LEAGUE GAME
WHEN: 7 p.m. Friday (game will kick off 20 minutes after conclusion of 4:30 p.m. game)
WHERE: McKenzie Stadium, 2205 NE 138th Ave., Vancouver
BROADCAST: None
RECORDS: Hudson's Bay (0-1), Heritage (1-0).
LAST WEEK: Hudson's Bay lost to Washougal 40-0; Heritage beat Evergreen 35-28.
LAST YEAR: Heritage 48, Hudson's Bay 38
ABOUT HUDSON'S BAY: Week 1 was very rough for the Eagles. They netted 42 yards of offense last week against Washougal. Derek Barnes and Jamarion Hinton each rushed for 32 yards, and QB Dylan Damons passed for just 17. Defensive end Kevin Navarro came up with a touchdown-saving interception.
ABOUT HERITAGE: The Timberwolves won their sixth straight Week 1 game last week. In each season since 2014, Heritage also won in Week 2. Heritage beat Evergreen last week despite losing four fumbles and giving up a 21-0 lead. Anthony Kee fumbled the ball away on his first two carries, but finished with 184 yards rushing and three touchdowns. Isaac Roa added 114 yards and Andre Cowley had 93 as Heritage ground out 400 yard on the ground. Jared Padley had two catches for 75 yards and two TDs.
FANS' PICK: Heritage (95 percent)
PREP PROLETARIAT SAYS: Click here.