Week 1 football preview: King's Way Christian vs. Elma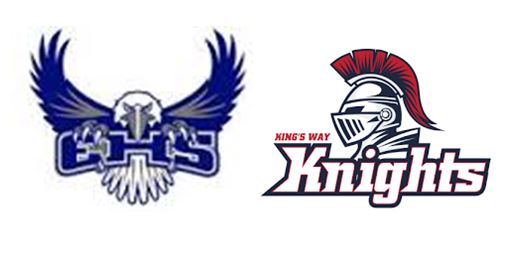 King's Way Christian vs. Elma 
NON-LEAGUE GAME
WHEN: 7 p.m. Friday
WHERE: Elma High School, 1011 W Main Street, Elma
BROADCAST: None
2018 RECORDS: King's Way Christian 2-7, Elma 8-3
LAST YEAR: Elma 48, King's Way Christian 14
ABOUT KING'S WAY CHRISTIAN: King's Way Christian finished sixth in the Trico League. With coach Brian Rodriguez back for his second year, the Knights are looking to build on last year. The cornerstone is 6-foot-5 senior QB Kemper Schrock, who passed for 1,700 yards and 25 TDs last year. Despite starting only four seniors, the Knights return eight starters on each side of the ball. Read more about the Knights.
ABOUT ELMA: Elma finished third in the 1A Evergreen Conference, losing to Meridian (40-21) in the first round of the 1A state tournament. A former state power, Elma re-emerged last season after a few years of struggles, ending an 11-year state tournament hiatus. Senior QB Cody Vollan returns. 
FANS' PICK: King's Way Christian (61 percent)
PREP PROLETARIAT SAYS: Click here.