Week 1 football preview: Columbia-White Salmon vs. Goldendale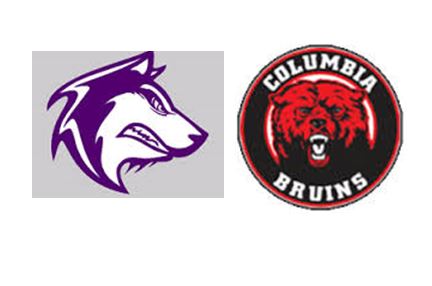 Columbia-White Salmon vs. Goldendale
NON-LEAGUE GAME
WHEN: 7 p.m. Friday
WHERE: Goldendale HS, 525 E Simcoe Drive, Goldendale
BROADCAST: None
2018 RECORDS: Columbia-White Salmon (5-5) vs. Goldendale (2-8)
LAST YEAR: Columbia 53, Goldendale 0
ABOUT COLUMBIA: Columbia finished third in the Trico League, losing to Montesano (32-7) in a 1A district playoff. The Bruins returned four all-leaguer including DB Austin Charters, who also plays quarterback. Junior Juan Acota (6-2, 280) anchors a solid line on both sides of the ball. Read more about the Bruins.
ABOUT GOLDENDALE: Goldendale finished sixth in the seven-team 1A South Central West Division. Coach Aaron Cochran returns for a second season. The Timberwolves have won just four games over the past three seasons since going 6-4 in 2015.
FANS' PICK: Columbia (71 percent)
PREP PROLETARIAT SAYS: Click here.