Week 1 football preview: Skyview vs. Yelm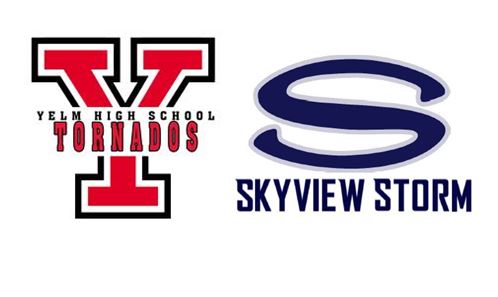 Skyview vs. Yelm
NON-LEAGUE GAME
WHEN: 7 p.m. Friday
WHERE: Yelm High School, 1315 W Yelm Ave., Yelm
BROADCAST: Video webcast, Eli Sports/NFHS (Requires $9.95 monthly subscription)
2018 RECORDS: Skyview 6-5, Yelm 8-4
LAST YEAR: Yelm 45, Skyview 41
ABOUT SKYVIEW: The Storm finished third in the 4A Greater St. Helens League last year and lost to Woodinville (34-21) in the 4A state first round. The Storm return a load of talent, including QB Yaro Duvalko (a Utah State commit), RB Jalynnee McGee, TE/DL Micah Baylous, LB Cooper Barnum and WR/DB Mason Wheeler. Read more about the Storm.
ABOUT YELM: Yelm finished third in the South Sound Conference last season and reached the 3A state quarterfinals for the first time in three decades. The Tornados graduated 20 seniors from last year's team, but bring back experience up front, returning six starters on the offensive line and four on the defensive line. Senior Ben Hoffman (5-11, 190) makes the move from linebacker to starting quarterback.
FANS' PICK: Skyview (92 percent)
PREP PROLETARIAT SAYS: Click here.