Week 1 football preview: Hudson's Bay vs. Washougal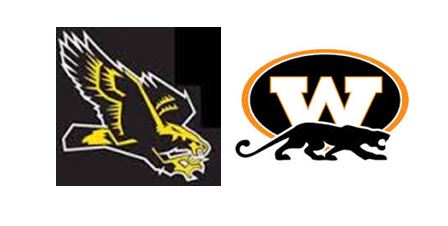 Hudson's Bay vs. Washougal
NON-LEAGUE GAME
WHEN: 7 p.m. Friday
WHERE: Fishback Stadium, Washougal HS, 1201 39th St., Washougal
BROADCAST: None.
2018 RECORDS: Hudson's Bay 3-6, Washougal 5-4
LAST YEAR: Washougal 16, Hudson's Bay 13
ABOUT HUDSON'S BAY: Hudson's Bay finished fourth the 3A Greater St. Helens League last season. The Eagles' lineup will be very young. QB Dylan Damos is a sophomore and RB Mateo Varona is a freshman. Both expect to see a lot of playing time. Bay will also start two sophomores and a freshman on the offensive line. Read more about the Eagles.
ABOUT WASHOUGAL: Washougal finished fourth in the 2A Greater St. Helens League. The Panthers return eight starters on each side of the ball, making Washougal a playoff contender. Senior QB Dalton Payne threw for 1,800 yards and 15 TDs. Senior WR/LB Brevan Bea is one of the top returning players in the 2A GSHL. Read more about the Panthers.
FANS' PICK: Washougal (82 percent)
PREP PROLETARIAT SAYS: Click here.