Ridgefield's Nicoll named 2A state volleyball player of the year by coaches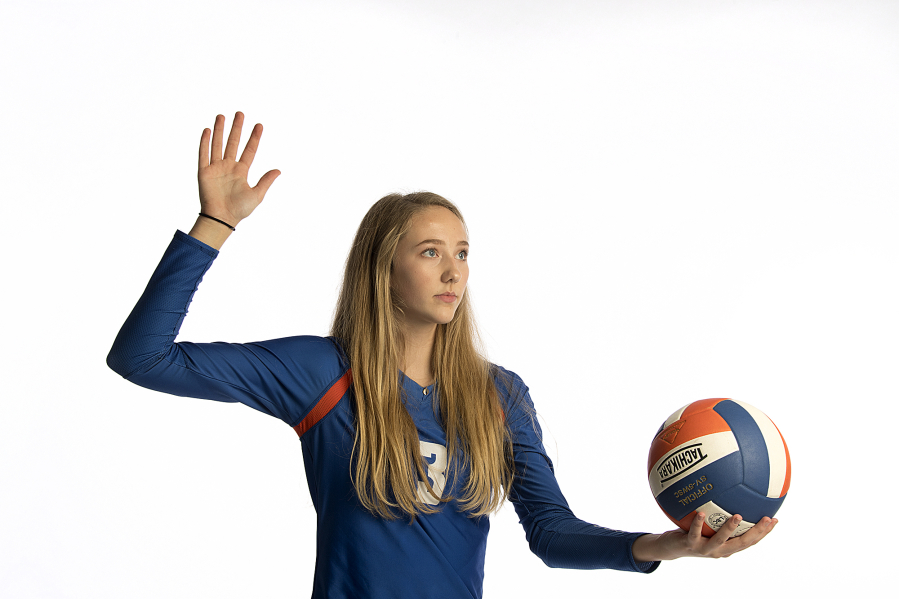 Ridgefield's Delaney Nicoll and coach Sabrina Dobbs took home top honors at Class 2A as the Washington State Volleyball Coaches Association released its all-state teams.
Nicoll, a junior, was the 2A state player of the year after leading the Spudders to the 2A state title last month in Yakima. Dobbs was the coach of the year.
Joining Nicoll on the 10-player all-state first team was Ridgefield teammate, senior middle blocker Kameryn Reynolds, as well as Woodland senior libero Elyse Booker.
Columbia River sophomore outside hitter Madde Sheron and senior middle blocker Alicia Wallingford were on the second team with Ridgefield sophomore libero Emilea Stepaniuk.
Earning 2A honorable mention were Taylor Foster of Woodland, Emily Johnson of Washougal.
At Class 3A, Prairie senior outside hitter Katie Vroman made the all-state first team. Teammate, junior middle blocker Sophia Carter, was on the second team along with Mountain View senior middle blocker Molly Doyle.
Earning honorable mention was Molly Packer of Prairie.
La Center senior outside hitter Laynie Erickson made the 1A all-state first team at Class 1A. Earning honorable mention was La Center's Amanda Holm.
Firm Foundation sophomore middle blocker Katie Kogler made the 1B first team. Firm Foundation's Brooklynn Warren and Elsa Helmes earned honorable mention.
Earning honorable mention at Class 4A were Gracie Brenner of Skyview, Emma Villaluz of Camas and Emma Nelson of Union.