Inaugural county high school senior all-star girls soccer match set for Sunday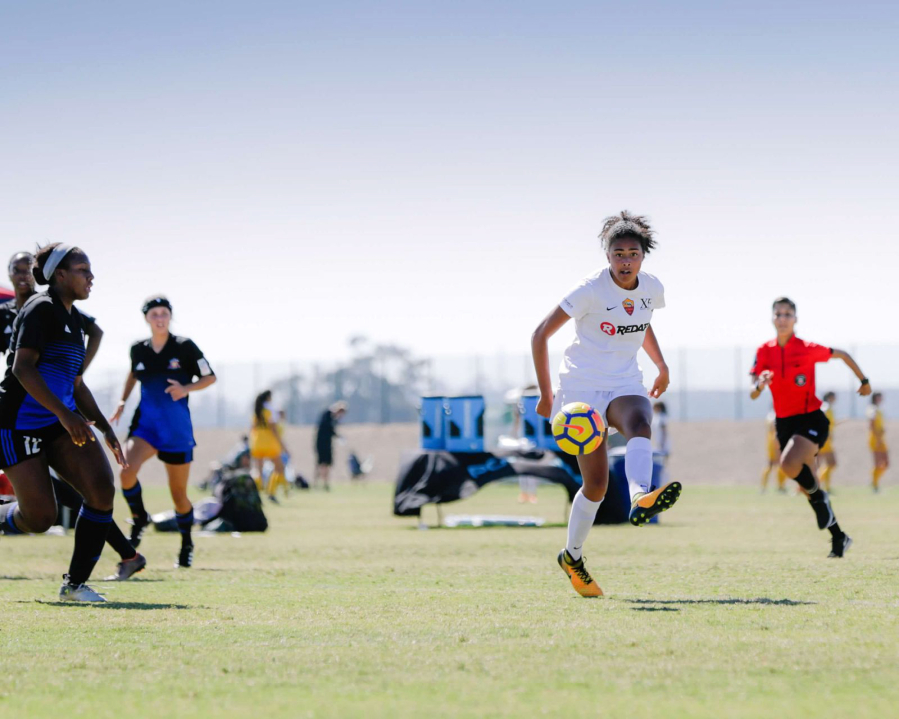 Washington Timbers FC soccer club is hosting the inaugural Clark County Senior All-Star Game for high school girls soccer.
The match will be played at 4:30 p.m. Sunday at Harmony Sports Complex in east Vancouver. Admission is free.
Here are the rosters:
RED TEAM
Coach: Tina Ellertson, King's Way Christian
1 – Liz Canton, Columbia River
2 – Callie Rheaume, Camas
3 – Sydney Thomason, Heritage
4 – Allison Owen, Skyview
5 – Milly Suarez, Evergreen
6 – Kiara Kallie, Washougal
7 – Riley McDonough, Seton Catholic
8 – Perla Ramirez, Mountain View
9 – Kiyomi Boyes, Union
10 – MacKenzie Ellertson, King's Way Christian
11 – Madison Bertrand, King's Way Christian
12 – Malaika Quigley, Prairie
13 – Bella Allen, Ridgefield
14 – Autumn McMahon, Mountain View
15 – Sarah Hoppe, La Center
BLACK TEAM
Coach: Kelcey Burris, Union
1 – Alex Shultz, Columbia River
2 – Jazzi Paulson, Camas
3 – Jenna Efraimson, Camas
4 – Maddie Goss, Union
5 – Madison Gehrke, Washougal
6 – Ally Turkington, Battle Ground
7 – Jasmine Wright, Evergreen
8 – Awnie Bigelow, Hudson's Bay
9 – Jessica Gotfredson, Heritage
10 – Brin Wolvert, Union
11 – Yuliana Valencia, Fort Vancouver
12 – Sydney Weber, Prairie
13 – Savannah Harbarger, Prairie
14 – Lucy Mohammadi, King's Way Christian
15 – Nyah Mertz, La Center