State championship football preview: Lynden vs. Hockinson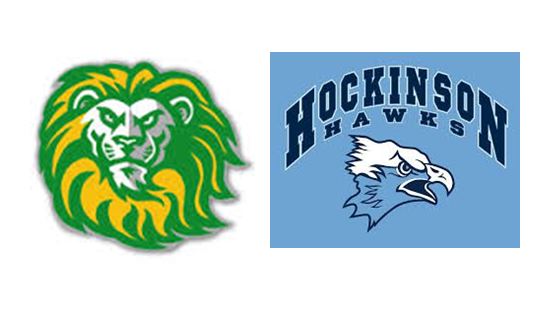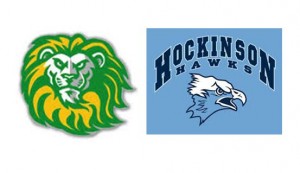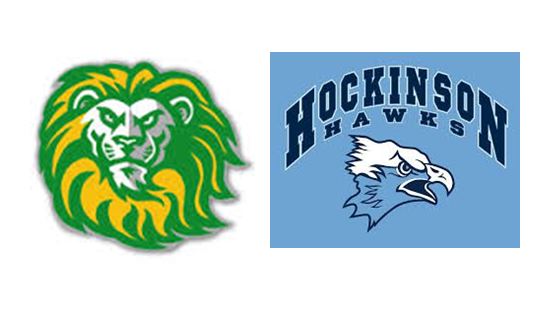 Lynden (12-0) vs. Hockinson (12-0)
2A STATE CHAMPIONSHIP GAME
WHEN: 1 p.m. Saturday
WHERE: Tacoma Dome, Tacoma
BROADCAST: Radio, 910 AM; Online, nfhsnetwork.com ($9.95 monthly subscription required)
LAST WEEK: Lynden 31, Fife 0; Hockinson 27, Liberty 24
LAST MEETING: Lynden 52, Hockinson 28, Nov. 22, 2014, state quarterfinal
STATE SEEDS: Lynden No. 3; Hockinson No. 1.
ABOUT LYNDEN: Lynden was the Northwest League 2A Sky Division champion. Lynden reached the title game with a 47-0 win over Blaine in Week 10, a 34-14 win over Eatonville in the first round of state and a 28-27 win over Tumwater in the quarterfinals. Lynden has been using a two-quarterback system since Week 6. James Marsh has passed for 1,043 yards and 12 touchdowns. Junior Brock Heppner has passed for 634 yards and 12 touchdowns. But the Lions run a run-first offense, keeping the ball on the ground more than two-thirds of the time. Marsh rushed for 128 yards and two touchdowns last week against Fife. Heppner ran for 28, Trevin Melendez added 32 and Cody Wheeler has 23. But defense is the Lions' strength. They have two postseason shutouts and have held opponents to an average of 13.9 points a game. Linebacker Bodie Human leads the team with 79 tackles and 60 assists. Lynden held Fife's Wing-T offense to 187 yards rushing last week and 197 total yards. Lynden held Fife's Gannon Ginnis, the Trojans' top rusher and passer, to 59 yards rushing and 10 passing. Lynden scored twice on big plays in the final two minutes of the first half. A third TD in the third quarter put the Lions in command. Lynden will alternate using cornerbacks Kobe Elsner and Elijah VanderHaak to cover Hockinson receiver Sawyer Racanelli, with Marsh at safety over the top. At 6-foot-2, 220-pounds, Marsh has the size and athletic ability to counter Racanelli.
ABOUT HOCKINSON: Hockinson was the 2A Greater St. Helens League champion. The Hawks are the defending state champions. With the loss last week of 1A Royal, Hockinson owns the longest active winning streak in the state at 26 games. Hockinson reached the semifinals with a 62-28 win over W.F. West in Week 10, a 47-14 win over Washington in the state first round, and a 35-28 win over Steilacoom in the state quarterfinals. Hockinson averages 47 points a game. The 27 points the Hawks scored last week against Liberty was a season-low. Hockinson QB Levi Crum has passed for 3,571 yards and 52 touchdowns this season. He is also the Hawks' top rusher with 544 yards. Junior Sawyer Racanelli has 95 receptions for 1,607 yards and 23 TDs. Junior Peyton Brammer, who has 56 receptions for 1,018 yards and 20 touchdowns, had his season ended with a broken foot in the win over Steilacoom. With Brammer out last week, Racanelli faced a double team against Liberty. Still, he had 11 catches for 197 yards and one touchdown. He also had two rushing touchdowns out of the Wildcat formation and he threw a 35-yard touchdown pass. Tight end Nick Fritchl had three catches for 75 yards last week. Without Brammer and with a second-half fog making passing difficult, Hockinson rushed for 114 yards, led by Crum's 68 yards. Hockinson trailed 24-7 in the second quarter, shutting out Liberty in the second half. Brammer's absence will also be felt on defense where he was a standout cornerback. Hockinson gave up 223 rushing yards to Liberty and 362 total yards. Linebacker Jonathan Domingos leads the Hawks with 83 tackles and 34 assists.
ODDS AND ENDS: Lynden and Hockinson have one common opponent – Archbishop Murphy. Lynden beat the Wildcats 24-21 two weeks after Hockinson beat Murphy 42-13. Lynden won six state championship between 2006 and 2013, including three straight from 2011-2013. This is the Lions first state final appearance since 2014.
FANS' PICK: Hockinson (89 percent)
SCORE CZAR PICK: TBA
PREP PROLETARIAT SAYS: Click here