State first-round playoff football preview: Skyline vs. Union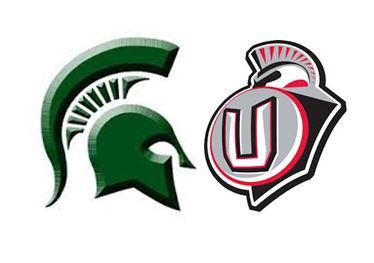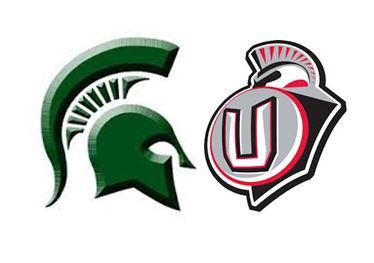 Skyline (6-4) vs. Union (10-0)
4A STATE FIRST-ROUND GAME
WHEN: 6 p.m. Friday
WHERE: McKenzie Stadium, 2205 NE 138th Ave., Vancouver
BROADCAST: Online, elisportsnetwork.com ($9.95 monthly subscription required)
LAST WEEK: Skyline beat Todd Beamer 38-33; Union beat Enumclaw 55-37
2017 MEETING: Did not play.
STATE SEEDS: Skyline No. 16; Union No. 1
GAME NOTES: The winner of this game will face the winner of Bothell-Chiawana in the quarterfinals next week. Skyline placed third in the KingCo Conference Crest Division. The Spartans have won three straight after losing three in a row. All four of the Spartans' losses have come to state playoff teams –3A Peninsula (32-20) and 4A KingCo rivals Bothell (34-30), Eastlake (24-17) and Mount Si (42-7). Skylne beat Hazen 16-7 a week after Camas beat Hazen 52-0. In the regular season, Skyline quarterback Joe Green passed for 1,969 yards and 14 touchdowns. Beau Switzer was the Spartans' top rusher with 394 yards. Chris Johnson led Skyline with 51 catches for 833 yards and seven touchdowns. Skyline played a back-and-forth game with Todd Beamer last week. Beamer scored to take the lead with a little more than a minute to play. But Skyline drove down field and scored the game-winning touchdown with 15 seconds to play when Green hit Luke Rohleder with a TD pass. Skyline and Union have one common opponent. Eastlake. Skyline lost to Eastlake 24-17 in Week 6. Union beat Eastlake 43-18 in Week 3. Union was the 4A Greater St. Helens League champion. Union shouldn't expect Skyline to use the man-on-man defense used by Enumclaw last week. Union exploited that matchup to get 380 yards passing from Lincoln Victor. Darien Chase had eight catches for 233 yards and four touchdowns before calling it a night midway through the third quarter. Victor threw for 357 of his 380 yards in the first half. Victor missed the back of the Week 6 game vs. Skyview with a tailbone bruise and sat out Weeks 7 and 8. With Victor limited and very rain nights in Weeks 6 and 9, Union depended more on its running game. Jojo Siofele averaged 109 yards over Week 6-9. Nile Jones averaged 58 yards in those same games. On the season, Victor passed for 1,466 yards and 13 TD and rushed for 423 yards and 6 TDs over eight games. Siofele rushed for 664 yards and 7 TDs, and Jones rushed for 582 yards and 8 TDs. Chase had 48 catches for 734 yards and 12 TDs. Union's defense allowed 15, 0, 7 and 7 points over its last four regular-season game. The Titans allowed 37 to Enumclaw, however 23 points were scored after Union initiated the running clock midway through the third quarter after taking a 55-14 lead. One of Enumclaw's first two touchdowns was scored on an interception return.
FANS' PICK: Union
SCORE CZAR PICK: TBA
PREP PROLETARIAT SAYS: Click here.