State first-round football playoff preview: Washington vs. Hockinson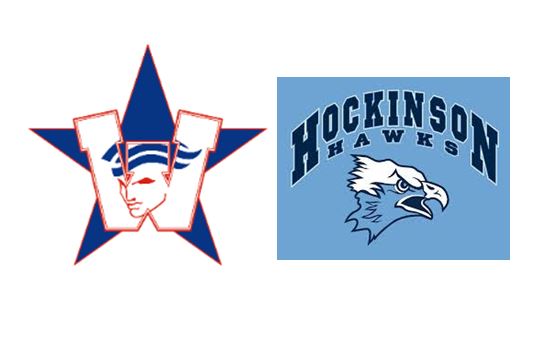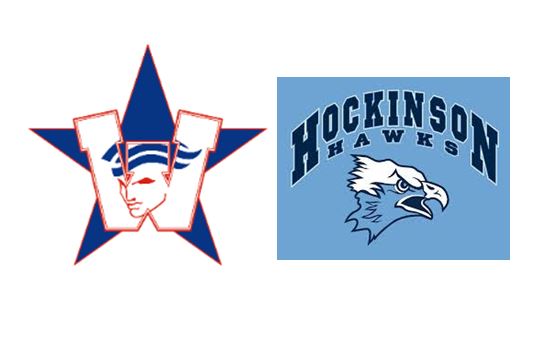 Washington (6-4) vs. Hockinson (9-0)
2A STATE FIRST-ROUND GAME
WHEN: 7 p.m. Friday
WHERE: District Stadium, Battle Ground HS, 300 W. Main St., Battle Ground
BROADCAST: None.
LAST WEEK: Washington beat White River 27-10; Hockinson beat W.F. West 62-28
2017 MEETING: Did not play
STATE SEEDS: Washington No. 16; Hockinson No. 1.
GAME NOTES: The winner plays the winner of Steilacoom and Sequim in the quarterfinals. Washington, of Tacoma, was the runner-up in the 2A South Puget Sound League Mountain Division. The Patriots opened the season 0-3, losing to Sequim, Fife and White River. Sequim and Fife are 2A state playoff teams, while White River was eliminated in Week 10 playoffs by Washington. White River won the Week 3 meeting over Washington 10-6. Joshua Camacho had a monster game vs. White River, rushing for 320 yards and one TD. With the Hornets focused on Camacho, quarterback Kobe Andrews was able to find Dennis Yevchev for TD passes of 34 and 47 yards. Andrews passed for 125 yards with 116 coming on three passes to Yevchev. Hockinson was the 2A Greater St. Helens League champion. The Hawks are the defending state champions. Sawyer Racanelli caught six passes for 152 yards and four touchdowns last week against W.F. West. He also returned a kickoff 90 yards for a touchdown. Levi Crum passed for 388 yards and six touchdowns. Peyton Brammer had four catches for 87 yards and two TDs. On the season, Crum has passed for 2,664 yards and 42 touchdowns. He's also rushed for a team-high 417 yards and four TDs. Racanelli has 67 catches for 1,123 yards and 19 TDs. Brammer had 43 catches for 852 yards and 15 TDs. The Hawks have outscored opponents by an average of 50-14. Hockinson not scored fewer than 42 points all season.
FANS' PICK: Hockinson
SCORE CZAR PICK: TBA
PREP PROLETARIAT SAYS: Click here.