State first-round football playoff preview: Squalicum vs. Mountain View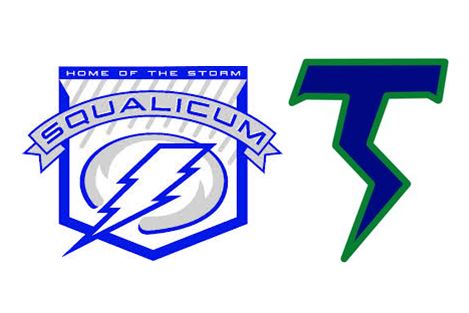 Squalicum (8-2) vs. Mountain View (9-1)
3A STATE FIRST-ROUND GAME
WHEN: 6 p.m. Saturday
WHERE: McKenzie Stadium, 2205 NE 138th Ave., Vancouver
BROADCAST: Online, elisportsnetwork.com ($9.95 monthly subscription required)
LAST WEEK: Squalicum beat Central Kitsap 53-13; Mountain View beat Ballard 49-6.
2017 MEETING: Did not play
STATE SEEDS: Squalicum No. 14; Mountain View No. 3
GAME NOTES: The winner will face the winner of Rainier Beach-Lincoln in the quarterfinals. Squalicum was the champion of the Wesco Conference North Division. The Storm's two losses came to Marysville-Pilchuck, which finished 7-3 and 3A state playoff team Snohomish. Squalicum averages 36 points a game. The Storm are led by senior Spencer Lloyd, who has split time at quarterback and running back offense. Lloyd, playing quarterback, rushed for 216 yards and four touchdowns on 18 carries last week vs. Central Kitsap. Junior Devante Powell rushed for 141 yards and two TDs as the Storm grounded out 520 yards on the ground. Mountain View was the 3A Greater St. Helens League champion. The Thunder are winners of nine in a row, beating opponents by an average margin of 54-6. Over their winning streak, the Thunder have not scored fewer than 49 points. All season, Mountain View has not allowed more than 17 points. Their lone loss came to Union, the top-seeded team in the 4A state bracket, 17-14 in Week 1. Last week, Mountain View led Ballard 42-6 by halftime, outgaining the Beavers 340-97. They put the running clock in motion three minutes into the third quarter. RB Jack Mertens and QB Garrett Moen were the 3A GSHL's co-offensive players of the year. Mertens has rushed for 1,288 yards and 19 TDs, averaging almost 11 yards a carry. Moen has passed for 2,151 yards and 20 TDs. He's also rushed for 479 yards. Linebacker Andrew Remlinger, league co-defensive player of the year, leads the stingy Thunder defense.
FANS' PICK: Mountain View
SCORE CZAR PICK: TBA
PREP PROLETARIAT SAYS: Click here.