Class 4A: Setting stage for state seeding committee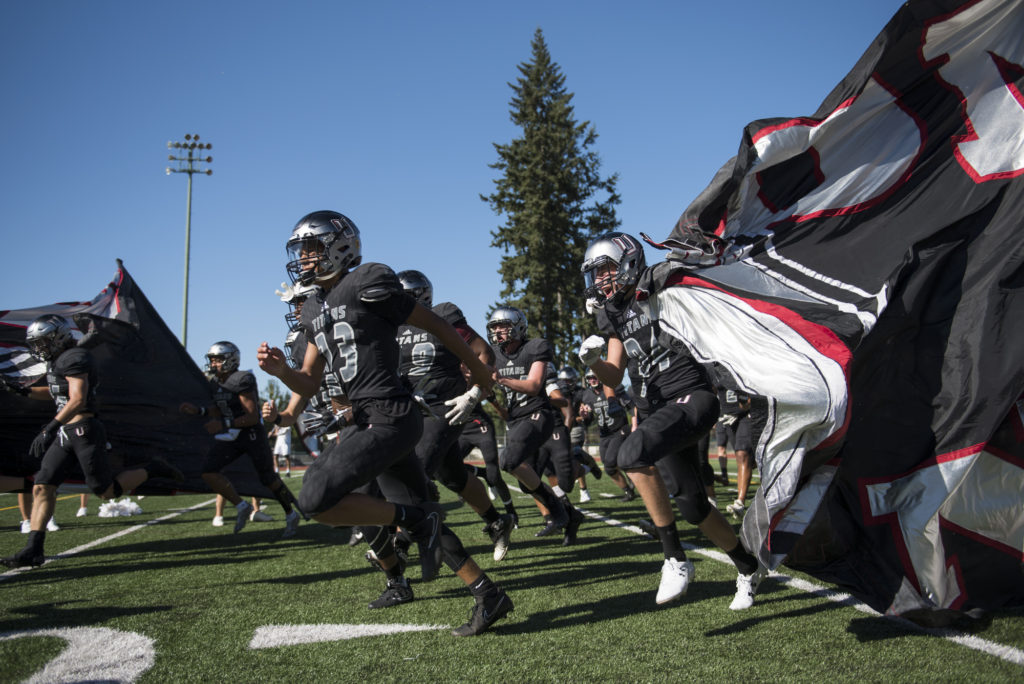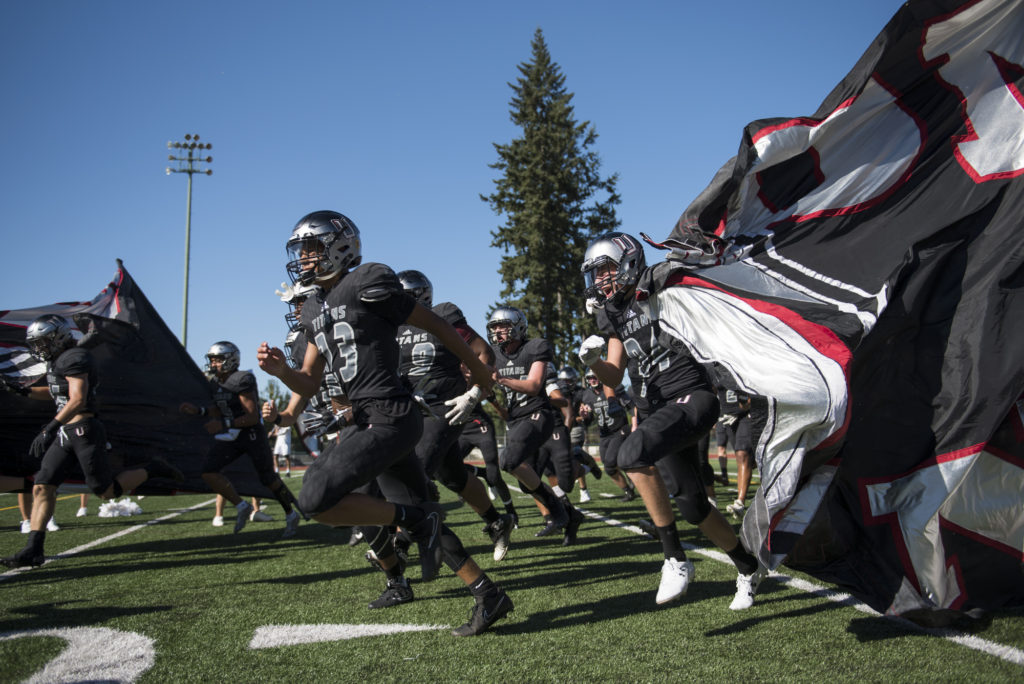 Here are the 16 teams that have qualified for the Class 4A state football tournament.
On Sunday morning, a seeding committee will meet to seed this weekend's winners into the state tournament.
Below, we list a series of state rankings and put together an aggregate ranking to give some indication of how teams might be seeded into the state bracket on Sunday. Remember, top-8 seeds will host first-round games of state next week.
They're in
Eastmont (9-1)
Union (10-0)
Woodinville (9-1)
Lake Stevens (10-0)
Mead (7-3)
Gonzaga Prep (8-2)
Skyview (6-4)
Chiawana (8-2)
Mount Vernon (8-2)
Skyline (6-4)
Puyallup (9-1)
Bothell (8-2)
Mount Si (9-1)
Graham Kapowsin (9-1)
Curtis (7-3)
Eastlake (8-2)
State rankings
Aggregate Top 10 of the above rankings
1. Union 39
2t. Lake Stevens 31
2t. Puyallup 31
2t. Mount Si 31
5. Woodinville 25
6. Graham-Kapowsin 17
7. Glacier Peak 15
8t. Bothell 8
8t. Chiawana 8
10. Gonzaga Prep 7
Friday's games
Lake Stevens 56, Kentlake 0
Woodinville 38, Federal Way 0
Skyline 38, Todd Beamer 33
Skyview 30, Hazen 27
Puyallup 65, Kennedy Catholic 35
Mount Vernon 47, Auburn Mountainview 6
Union 55, Enumclaw 37
Gonzaga Prep 28, Hanford 24
Mead 35, Richland 21
Chiawana 31, Lewis & Clark 14
Saturday's games
Eastlake 25, Glacier Peak 9
Mount Si 42, Rogers-Puyallup 0
Bothell 36, Camas  35
Curtis 67, Kentwood 29
Graham Kapowsin 59, Monroe 20