Week 10 prep football preview: W.F. West vs. Hockinson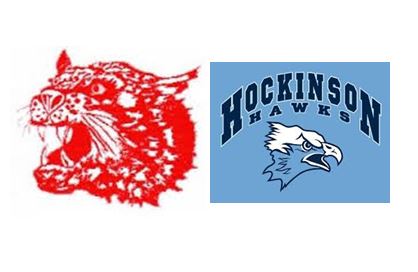 W.F. West (5-4) vs. Hockinson (8-0)
2A STATE QUALIFYING GAME
WHEN: 7 p.m. Friday
WHERE: District Stadium, Battle Ground HS, 300 W. Main Street, Battle Ground
BROADCAST: Online radio, kelaam.com
LAST WEEK: W.F. West beat Aberdeen 56-23; Hockinson beat Ridgefield 54-14.
2017 MEETING: Did not play
GAME NOTES: W.F. West placed third in the 2A Evergreen Conference. The Bearcats' two non-league losses came against Washougal and 3A Capital. In league, they lost to unbeaten Black Hills 25-17 and to Tumwater 28-7. WF West junior set a school record with 310 rushing yards in the win over Aberdeen. He also scored three touchdowns. He also had an 80-yard TD run called back by penalty. Lafe Johnson also rushed for three TDs last week. Josiah Johnson passed for 154 yards, and Max Taylor caught four passes for 104 yards. Hockinson was the 2A Greater St. Helens League champion. The Hawks have scored at least 42 points in all eight games, and only once allowed the opponent to score more than 14 points. Quarterback Levi Crum has passed for 2,276 yards and 36 touchdowns. Sawyer Racanelli has 61 catches for 971 yards and 15 TDs. Peyton Brammer has 39 catches for 765 yards and 13 TDs. Crum is the Hawks' leading rusher with 397 yards. Juice Jones has 209 yards.
FANS' PICK: Hockinson
PREP PROLETARIAT SAYS: Click here.