Week 10 prep football preview: Enumclaw vs. Union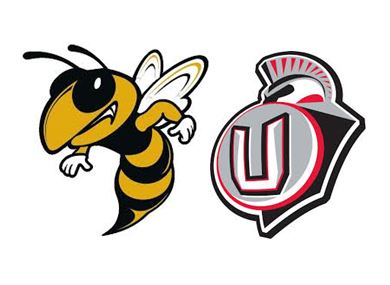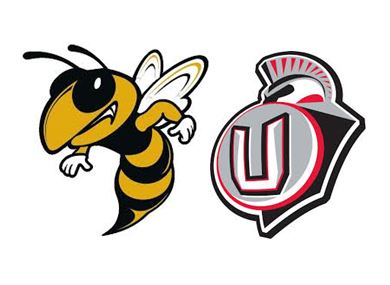 Enumclaw (7-2) vs. Union (9-0)
4A STATE QUALIFYING GAME
WHEN: 4:30 p.m. Friday
WHERE: McKenzie Stadium, 2205 NE 138th Ave., Vancouver
BROADCAST: Cable Ch. 28/328; Online, Evergreen Public Schools YouTube Channel.
LAST WEEK: Enumclaw lost to Hazen 41-31; Union beat Camas 14-7
2017 MEETING:  Did not play
GAME NOTES: Enumclaw placed second in the Mountain Division of the North Puget Sound League. NPSL teams are 1-16 in Week 10 playoff games in the past two years. The 4A GSHL has not lost a Week 10 playoff since 2013. The Hornets opened the year 6-0 before dropping two of their last three, starting with 27-23 loss to Todd Beamer. Senior Nick Harberts rushed for 1,097 yards and 17 touchdowns. Senior Kellen Kranc passed for 1,328 yards and 13 touchdowns. Enumclaw had four players with 16 catches, led by Jacob Burns (25 catches, 303 yards, 4 TDs) and Ethan Eilertson (29 catches, 288 yards, 1 TD). Kranc passed for 226 yards last week vs. Hazen, and Harberts rushed for 174. Union was the 4A Greater St. Helens League champion. Quarterback Lincoln Victor passed for 1,086 and 8 TDs. He passed for 115 yards last week vs. Camas after missing the previous two games with a bruised tailbone. He's also rushed for 395 yards, including 79 last week. Jojo Siofele rushed for 636 yards and 7 TDs, and Nile Jones rushed for 547 yards and 7 TDs. Darien Chase has 40 receptions for 501 yards and 8 TDs. The receiver/defensive back committed last week to Nebraska. Defense carried the Titans through their league schedule. They allowed 29 total points in four league games.
FANS' PICK: Union
PREP PROLETARIAT SAYS: Click here.