Week 8 prep football: R.A. Long vs. Mark Morris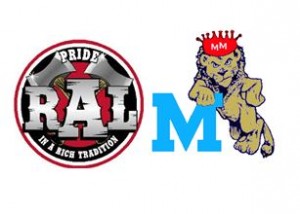 R.A. Long (0-7, 0-4) vs. Mark Morris (3-4, 1-3)
2A GREATER ST. HELENS LEAGUE GAME
WHEN: 7 p.m. Friday
WHERE: Longview Memorial Stadium, 2903 Nichols Blvd, Longview
BROADCAST: Online, kukn.com
LAST WEEK: Mark Morris lost to Washougal 25-22; R.A. Long lost to Columbia River 55-19.
2017 MEETING: R.A. Long 35, Mark Morris 8
GAME NOTES: R.A. Long has held the upper hand in this rivalry, winning the last four meetings. However this year, the Lumberjacks are concerned with another streak — nine straight losses dating back to last season. Despite its loss to Washougal last week, Mark Morris is still alive in the playoff hunt. But the Monarchs have to beat R.A. Long and hope Woodland falls to Columbia River. That would provide Mark Morris with an opportunity to grab the final playoff spot — or at least a tiebreaker — with a win over Woodland next week.
FANS' PICK: Mark Morris (67 percent)
PREP PROLETARIAT SAYS: Click here.