Week 8 prep football: Hockinson vs. Washougal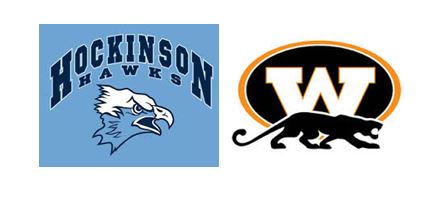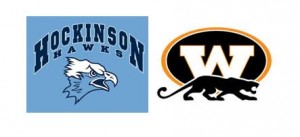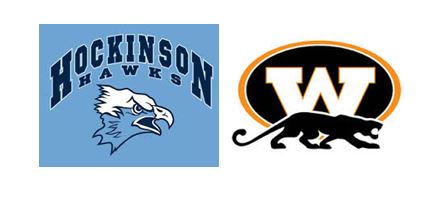 Hockinson (6-0, 4-0) vs. Washougal (4-3, 2-2)
2A GREATER ST. HELENS LEAGUE GAME
WHEN: 7 p.m. Friday
WHERE: Fishback Stadium, Washougal HS, 1201 39th St., Washougal
BROADCAST:  Online, elisportsnetwork.com ($9.95 monthly subscription required)
LAST WEEK: Hockinson was idle; Washougal beat Mark Morris 25-22.
2017 MEETING: Hockinson 41, Washougal 7
GAME NOTES: Hockinson has had two weeks to prepare for this game and heal any injuries. Washougal is coming off a tough win over Mark Morris in which two of their top receivers — Jakob Davis and Julien Jones — left with injuries. Hockinson clinches the league championship and No. 1 seed to the district playoffs with a win. Win or lose, Washougal is eliminated from playoff contention if Woodland beats Columbia River on Friday. Because of the bye week — created when West Seattle withdrew of its scheduled game with the Hawks last summer — Levi Crum is now No. 2 in the region with 1,703 passing yards. His 27 touchdown passes lead the region by a wide margin. Washougal quarterback Dylan Payne has passed for 1,454 yards and 11 touchdowns.
FANS' PICK: Hockinson (98 percent)
PREP PROLETARIAT SAYS: Click here.