Week 8 prep football preview: Skyview vs. Camas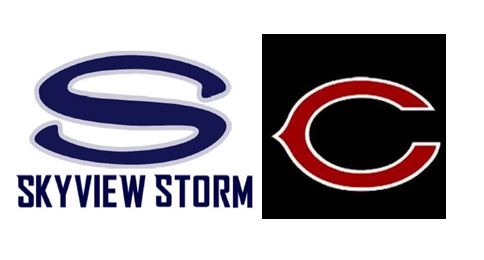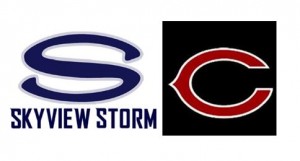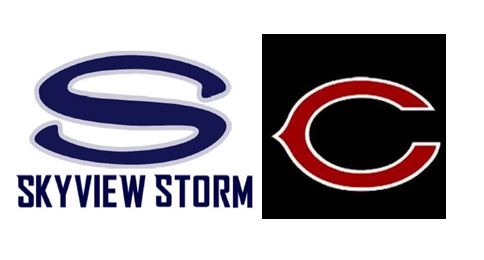 Skyview (4-3, 1-1) vs. Camas (4-3, 2-0)
4A GREATER ST. HELENS LEAGUE GAME
WHEN: 7 p.m. Friday
WHERE: Doc Harris Stadium, 841 NE 22nd Ave., Camas
BROADCAST: Online, NFHSNetwork.com ($9.95 monthly subscription required)
LAST WEEK: Skyview beat Olympia 42-7; Camas beat Battle Ground 59-26
2017 MEETING: Camas 38, Skyview 20.
GAME NOTES: If Skyview wins, the Storm stay in the mix for the league title and could assure themselves of at least the No. 2 seed to the Week 10 playoffs with a win over Heritage next week. A win for Camas would guarantee the Papermakers the No. 1 or 2 seed to the Week 10 playoffs, depending on next week's matchup with Union. Skyview is coming off a solid game on all fronts last week vs. Olympia — passing, running, defense. After throwing for a season-low 61 yards against Union, QB Yaro Duvalko moved into the lead for passing yardage in the region with 1,730 yards (Hockinson's Levi Crum was idle last week). Duvalko threw four touchdown passes against Olympia. Jalynnee McGee has rushed for back-to-back 100-yard games after missing the previous two with a health issue. He rushed for 150 yards and two touchdowns last week and had a 32-yard TD reception. The Storm hope to get Mason Wheeler (34 catches for 478 yards) back after sitting out last week. Gavin Baskette (38, 411) remains a key target. Since giving up 52 points to No. 2 Mount Si, the Storm defense has held opponents to 57 total points over the past four games. Camas got the offense on track last week against Battle Ground after failing to score on offense against Sumner in Week 5. Sebastian Harb had a breakout game at running back, notching the first 100-yard rushing game by a Papermaker this season. He had 108 yards on 20 carries and three touchdowns last week, after rushing for only four yards before the Battle Ground game. Andrew Boyle moved the ball with his arm and feet, passing for 208 yards and four touchdowns and rushing for 60 yards and one TD. Luc Strubelle had five catches for 131 yards and two touchdowns.
FANS' PICK: Camas (69 percent)
PREP PROLETARIAT SAYS: Click here.