Week 8 prep football: Fort Vancouver vs. Prairie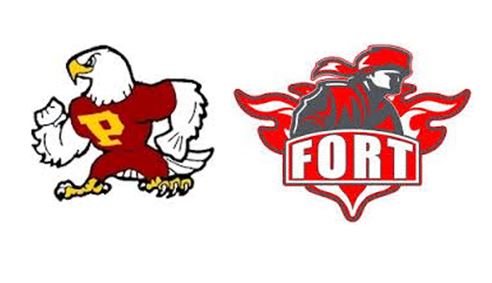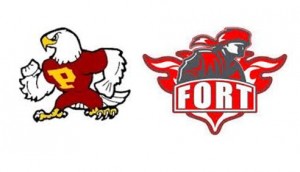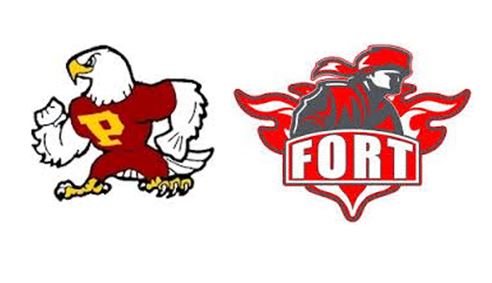 Fort Vancouver (0-7, 0-3) vs. Prairie (3-4, 1-2)
3A GREATER ST. HELENS LEAGUE GAME
WHEN: 7 p.m. Friday
WHERE: District Stadium, Battle Ground HS, 300 W. Main St., Battle Ground
BROADCAST: None
LAST WEEK: Fort Vancouver lost to Kelso 49-18; Prairie beat Hudson's Bay 23-21
2017 MEETING: Prairie 56, Fort Vancouver 0
GAME NOTES: Fort had its most productive games of the season on offense last week, thanks to quarterback Austin Real-James and receiver Anthony Wilhite. Wilhite had six catches for 232 yards and three touchdowns. Real-James finished with 288 yards passing. Tyler Runkle has become the Trappers' top rusher, although he was limited to 26 yards last week. Prairie snapped a four-game losing streak last week with a comeback win against Hudson's Bay. And the Falcons did it with their backup quarterback. Starter AJ Dixson suffered an Achilles injury in the firs half. Zackery Brown came in and passed for 146 yards, the final 28 coming on a go-ahead TD pass to Nolan Mickenham in the fourth quarter. Mickenham was a favorite target last week, catching eight passes for 150 yards and two TDs. Brown may get start against Fort so Dixson can recover for a big game next week against Evergreen. If the Falcons beat Fort, they will clinch the No. 3 seed to the playoffs with a win over Evergreen next week.
FANS' PICK: Prairie (93 percent)
PREP PROLETARIAT SAYS: Click here.