Week 7 prep football preview: Kelso vs. Fort Vancouver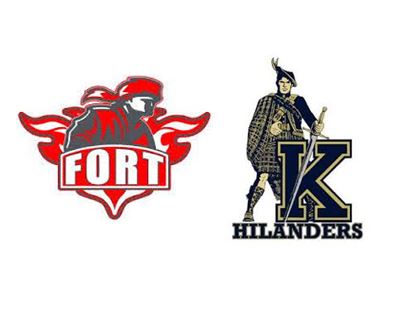 Kelso (6-0, 2-0) vs. Fort Vancouver (0-6, 0-2)
3A GREATER ST. HELENS LEAGUE GAME
WHEN: 8 p.m. Friday
WHERE: Kiggins Bowl, Discovery MS, 800 E 40th St., Vancouver
BROADCAST: BROADCAST: Cable Ch. 28/328; Online, Vancouver Public Schools YouTube Channel; Online radio, klog.com
LAST WEEK: Kelso beat Evergreen 54-12; Fort Vancouver lost to Hudson's Bay 47-13.
2017 MEETING: Kelso 42, Fort Vancouver 0
GAME NOTES: Joel Webb scored six touchdowns last week vs. Evergreen – five rushing touchdowns and an interception return for a score. He finished with 214 yards on 14 carries. Marshall Coleman passed for 158 yards. Kelso held Evergreen to 152 yards of offense, 67 of which came on a TD pass from Ryan Blaize to Tae Marks. Kelso plays host to Mountain View next week. Tyler Runkle rushed for 96 yards and passed for 30 last week against Bay. Trappers have lost 20 in a row dating back to 2016.
FANS' PICK: Kelso (98 percent)
PREP PROLETARIAT SAYS: Click here.