Week 5 prep football preview: Skyview vs. Battle Ground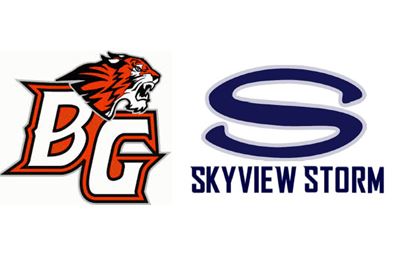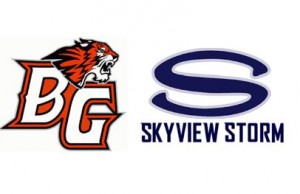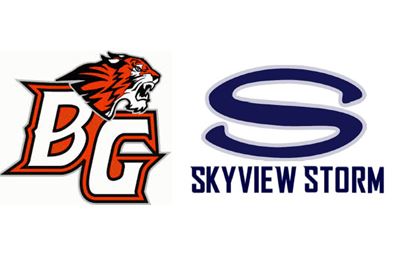 Skyview (2-2, 0-0) vs. Battle Ground (1-3, 0-0)
4A GREATER ST. HELENS LEAGUE GAME
WHEN: 7 p.m. Friday
WHERE: District Stadium, 300 W. Main St., Battle Ground
BROADCAST: TV, Cable Ch. 28/328; Online, BGTV YouTube Channel
LAST WEEK: Skyview beat Rogers-Puyallup 19-17; Battle Ground beat Prairie 35-14
2017 MEETING: Skyview 48, Battle Ground 13
GAME NOTES: After averaging 34 points in its first three games, Skyview needed its defense to beat Rogers last week. The Storm didn't score after halftime, but they stopped the Rams' final two drives, one ending on a fumble recovery by Tyler Dejong to seal the win. Yaro Duvalko added to his passing totals with three more TD passes, giving him 13 for the season. Battle Ground's tough early schedule paid dividends against rival Prairie. Daniel Thompson had a big game against Prairie, rushing for 218 yards and two touchdowns. QB Seth Workman passed for 119 yards on 5-of-6 passing and one touchdown. The Tigers defense shut out Prairie's offense in the second and third quarters, allowing Battle Ground to build a 28-7 lead.
FANS' PICK: Skyview (93 percent)
PREP PROLETARIAT SAYS: Click here.