Week 4 prep football preview: Skyview vs. Rogers-Puyallup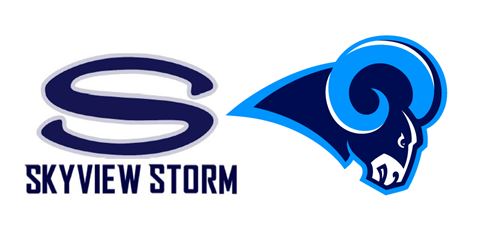 Skyview (1-2) vs. Rogers-Puyallup (2-1)
NON-LEAGUE GAME
WHEN: 7 p.m. Saturday
WHERE: Sparks Stadium, 601 7th Ave SW, Puyallup
BROADCAST: None.
LAST WEEK: Skyview lost to Mount Si 52-28; Rogers beat Olympia 35-20
2017 MEETING: Did not play
GAME NOTES: Skyview's offense has been very good, led by quarterback Yaro Duvalko. Duvalko has passed for a region-best 929 yards in three games, with 10 touchdowns. Mason Wheeler has 21 catches for 281 yards. Jalynnee McGee has rushed for 292 yards. But the defense has given up big yards in losses to Yelm and Mount Si. Rogers of Puyallup presents another challenge. Rogers lost to Curtis 51-21 in Week 1 before shutting out South Kitsap 42-0. The Rams are coming off a 3-6 season and returned five starters on offense and eight on defense. Rogers likes to run the spread offense.
FANS' PICK: Skyview (78 percent)
PREP PROLETARIAT SAYS: Click here