Week 2 prep football preview: King's Way Christian vs. Tenino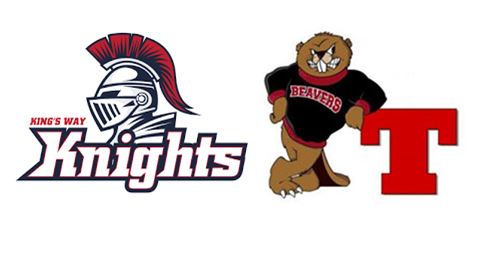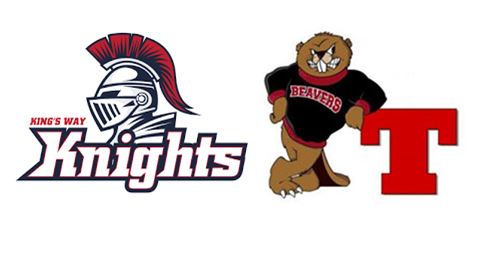 King's Way Christian (0-1) vs. Tenino (0-1)
NON-LEAGUE GAME
WHEN: 7 p.m. Friday
WHERE: Tenino HS, 500 W 2nd Ave, Tenino
BROADCAST:  elisportsnetwork.com ($9.95 monthly subscription to NFHS Network required)
2017 MEETING: Did not play
LAST WEEK: King's Way Christian lost to Elma 48-14; Tenino lost to Rochester 50-23.
GAME NOTES: King's Way QB Kemper Shrock threw 146 yards and two touchdowns on 13-of-20 passing. Gage Koenders rushed for 86. He also had three catches for 54 yards. The Knights trailed 35-0 in the third quarter to Elma. Tenino QB Karlton Hisaw passed for 56 yards and one touchdown and rushed for two other scores. Tenino led Rochester 12-6 in the second quarter. But the Warriors wore the Beavers down, rushing for 306 yards. Zach Robson rushed for 121 yards on 21 carries for Tenino. Tenino has a black turf field.
FANS' PICK: King's Way Christian (63 percent)
PREP PROLETARIAT SAYS: Click here.